7 Things To Know About Next Taylor Swift – AGT Winner Grace VanderWaal
Grace VanderWaal may be the next Taylor Swift, if believed to America's Got Talent notoriously critical talent judge Simon Cowell. She was crowned winner of the talent show in the 2016 season at the age of just 12 and it is important here to know why her talent is extraordinary.
Talent At Her Childhood
Born as Grace Avery VanderWaal on 15th January 2004, the American singer, songwriter and ukuleleist from Kansas City metropolitan area is learned to have been writing songs since her fourth birthday. At the same age she learned piano and ukulele using YouTube tutorials. Later she started playing saxophone too in her school's marching and concert bands. The pre-teen's parents encouraged her to play open mics at local cafes.
Her YouTube Broadcasts, Must-Watch
Her YouTube channel is simple with just her ukulele and signature vocals. Beyond ears she is delightful and her version of "Frosty the Snowman" is said to rival the classic. One of her videos has garnered about 3.9 million views and it is still counting.
VanderWaal At America's Got Talent
The pre-teen singer had originally dreamt about giving audition for American Idol, but it didn't work out as the age bar of the show was fifteen. One day her mom signed the daughter for AGT and the next weekend was her audition, which was definitely a hit. She sang an original song.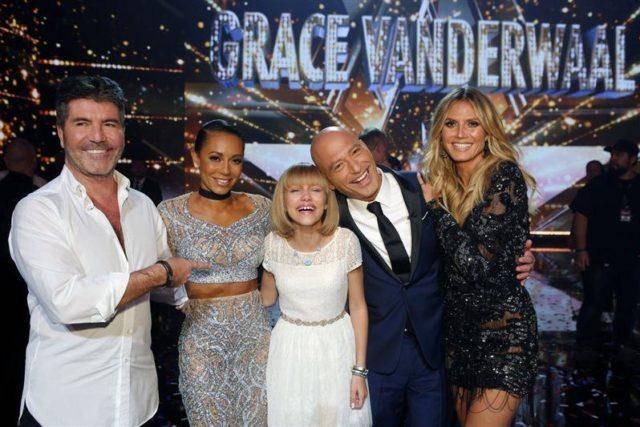 Friends Clueless About VanderWaal's Talent
After winning the America's Got Talent 2016 season she revealed her social circle and schoolmates were unaware about her talent until they saw her on AGT. She had always kept the musical side to herself.
Jason Mraz, Reese Witherspoon, Taylor Swift Looking To Collaborate
With the AGT win top celebs including Jason Mraz, Reese Witherspoon and Taylor Swift wants to collaborate with her. Katy Perry told the young talent to keep playing and writing. Justin Bieber said on Instagram, "This girl is 12… I'm out. Love this." Mraz reached out to her saying she is a lovely person. Witherspoon tweeted the girl is amazing. Swift reached out with congratulatory bouquet of flowers.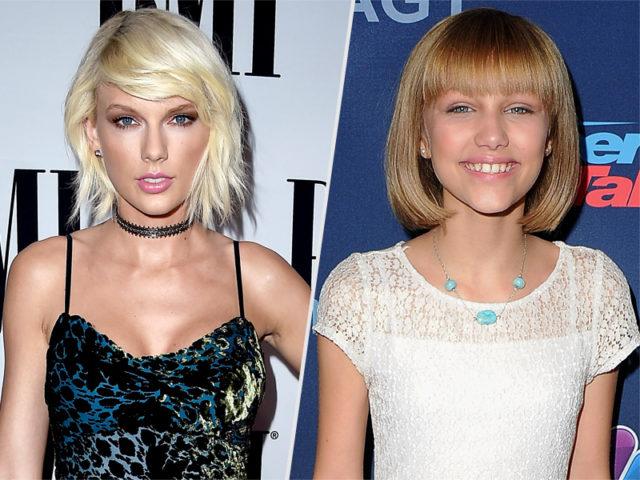 Similarities Between VanderWaal And Celebs Like Adele, Beyonce
Billboard reported she has signed to Columbia Records, the label with which singers like Adele and Beyonce too are associated. It is also learned much bigger announcement about VanderWaal is coming soon.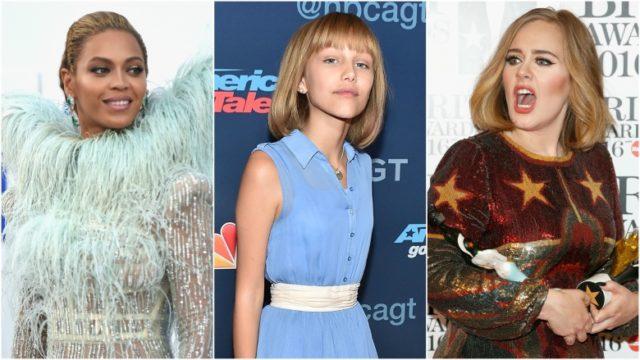 VanderWaal's AGT Prize Money
VanderWaal revealed a part of her prize money would be donated to charity and wants to appear on Treehouse Masters to commission a place of her own. She talked about having two baby tree houses for herself and for her sister. She adds the houses to have rope bridges and zipline. Knowing about her dream, the Treehouse Masters host Pete Nelson tweeted a video response with congratulations to her and asked to call them.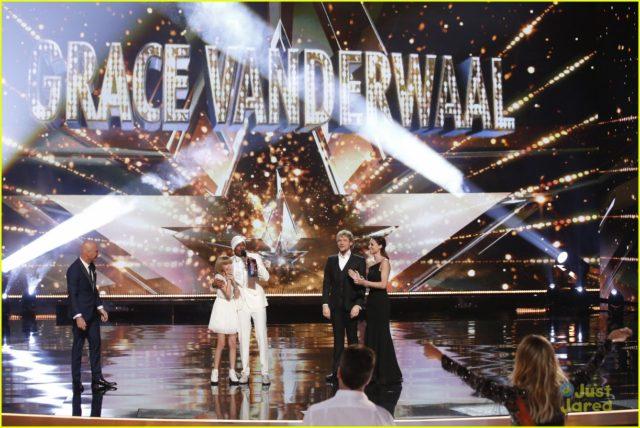 Share On Facebook