Six Horribly Aged Female Celebs You Might Not Know
These celebrities were at the top most positions during their younger age in career doing acting modelling and more, but at later stage of life their look became non-reciprocated to their much sought beauty.
Brigitte Bardot
The French actress, singer and fashion model Brigitte Bardot was a sex symbol in the 50s and 60s. She was born on 28 September in 1934 in Paris and started her acting career in 1952. Ffollowing her retirement in 1973 she became an animal activist. She was widely referred by her initials, B.B. She married four times and the first was at age 18 to director Roger Vadim. She has written couple of books too.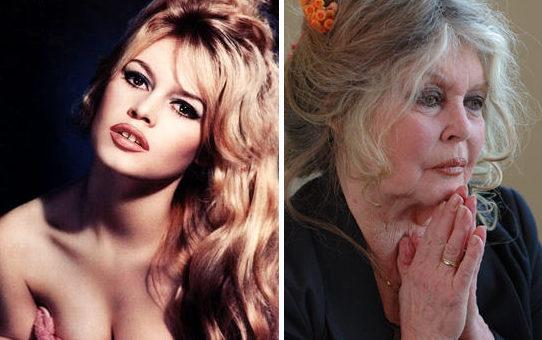 Pamela Anderson
The Canadian-American actress and model Pamela Denise Anderson was the last model to pose nude in Playboy, the January/February 2016 cover. She has also appeared on more Playboy covers than any other model since October 1989 issue. She had undergone breast implant surgery twice to increase her bust size to 34D first and thereafter to 34DD. She has been married thrice to Tommy Lee, Kid Rock and Rick Salomon. In later stage of her life the effects of stress and plastic surgeries went wrong and ravaged her.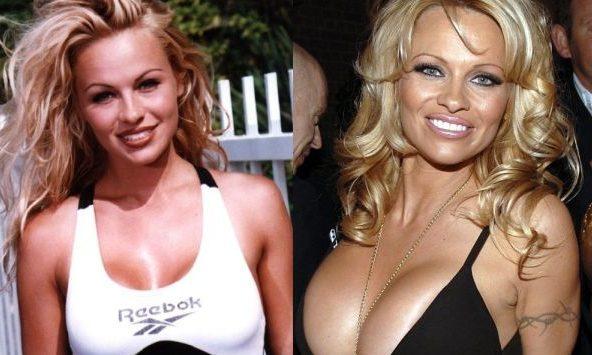 Goldie Hawn
The American actress, director, producer and singer Goldie Jeanne Hawn was a silver-screen goddess due to her innocent looks. Born on 21 November 1945, she began her acting career in 1967. She has been married twice and the first was with Gus Trikonis. Currently she is in relationship with actor Kurt Russell. She is now riddled with age spots and her look appears a bit tiring too.
Janice Dickinson
The American model, photographer, author and talent agent Janice Doreen Dickinson had an exotic look and disputably described as the first supermodel. After being turned down several times by modeling agents during the era when blue-eyed blondes dominated the fashion industry, she was first discovered by photographer Jacques Silberstein. Born on 16 February 1955, Dickinson even started earning $2,000 a day in 1978 and later was signed with Ford Models. The model wanted to look good forever and had undergone surgery, which didn't succeed and her face was left looking pulled tight and tired.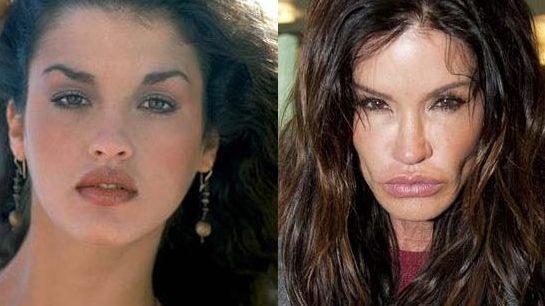 Lil Kim
The American rapper, songwriter, record producer, model and actress Kimberly Denise Jones lived much of her adolescent life on the streets after getting expelled from home. Popularly called as Lil' Kim, she was earlier the baddest b*tch. Born on 11 July 1974, she suffered from some self-esteem issues in later part of her life and went for plastic surgery to fix those. However, the excessive of it turned her to something unrecognizable.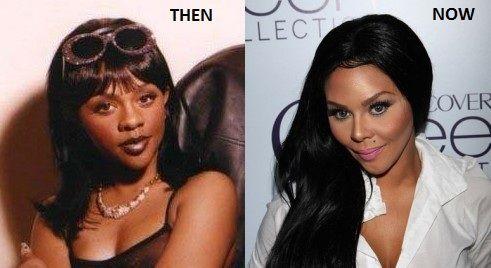 Courtney Love
The American musician, actress and visual artist Courtney Michelle Love made people fall for her in the 90s. However, Kurt Cobain had really fallen for her and both got married in 1992. After the death of Cobain in 1994 she didn't take care of herself and at times looked very bad that people thought she is terminally ill.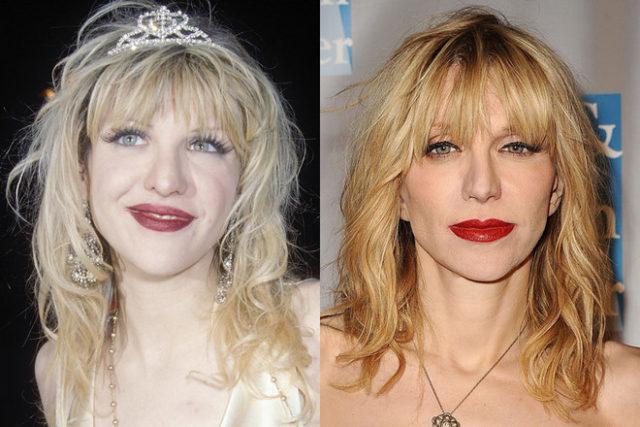 Share On Facebook