10 Places Where You Can Retire for $200K
It's a good idea to always have some money saved up, especially in the case of retirement. But how much would you actually need to retire comfortably in North America? Experts estimate that a couple would need anywhere from $275,000 to $1,025,000 to retire at the age of 65, and the exact number would depend on the place and your lifestyle. Either way, seems like retirement isn't going to be as cheap as you'd think.
But there's some good news! Budget travel expert Barry Choi says that it's entirely possible to retire comfortably outside of North America with $200,000 and some benefits coming in. And these are countries where you can have a really good life surrounded by incredible experiences, friendly people, and as an added bonus, you get to enjoy the sun too!
Saving Up For Retirement
It's never too early to save up for retirement. You might think that you're too young for retirement and there's plenty of time to think about it, but before you know it, you'll be nearing the end of your career and staring into a measly bank account.
Ideally, we would all like to enjoy the same comfort and lifestyle -or even better- in our retirement as we do during our working years. But to do that, we need to start saving now. One of the best ways to save money is by opening up a savings account, and it should be one that you don't handle frequently. You should set it up that a proportion of the monthly deposit from your checking account to automatically transfer into it so that you don't have to think about doing it. It's the simple logic of "out of sight, out of mind".
Click on to see the 10 places around the world where you can retire for less than $200K.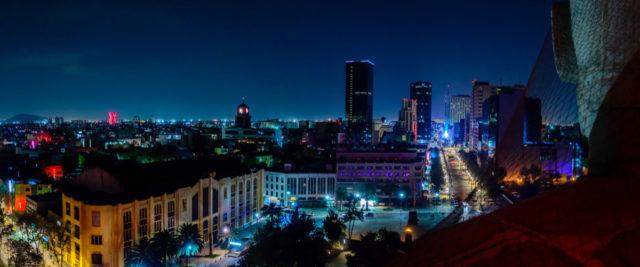 1. Costa Rica
Many North Americans are choosing to retire in the beautiful country of Coast Rica in pursuit of a simpler and more fulfilling life. Costa Rican towns like Atenas and Tamarindo are some of the most preferred choices because they have all one would need for an ideal life: amazing climate (sunny all year), awesome cheap food and affordable homes. The people are also known to be very friendly, with many of them speaking English, developing an environment where locals and expats mingle freely.
Living in Costa Rica
Over the years, Costa Rica has seen a boom in the number of tourists and expats, which has caused the housing prices to rise slightly. Still, you'll be able to find rentals that range from $650 to $3,000 per month in Atenas depending on the size and extravagance of the home.
The national public health insurance system, Caja, is available for $75-$150 to expats. Even private consultations with Caja doctors cost less than $20. In Atenas, you'll get access to a public health clinic, pharmacy and emergency room, and private and national hospitals are only a short drive away from the city center (as in most cities).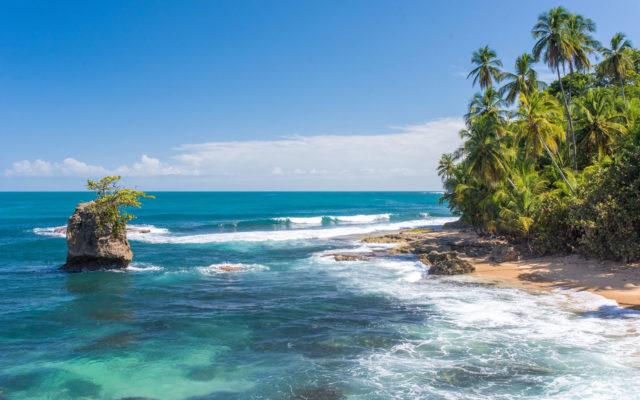 2. Thailand
Tired of being bundled up indoors during cold winters? Move to Thailand and you'll never have to endure that again because of the coldest months of the year -November to March- average around 86F (30C) daily! The hottest seasons can see the temperature rise above 105F (40C), so get ready for plenty of sun, sand, and sea!
Living in Thailand
Thailand's cost of living varies depending on the area, but as an estimate you can get by comfortably with around $1,500 to $2,000 per month in Phuket. Food is also pretty affordable, with an entire Thai meal with beer for two costing not even $10 in Chiang Mai, while you'll spend $15 for a Western meal.
According to the World Health Organization (WHO), Thailand's healthcare ranks in the top 50 in the world. Even the best private hospitals cost far less than they would in the West.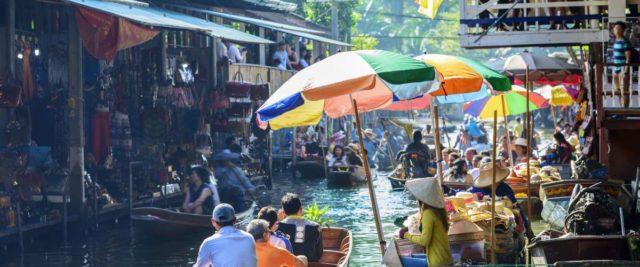 3. Nicaragua
Nicaragua is a country in Central America and it is a beautiful one at that. Travel west to see gorgeous landscapes of lakes and volcanoes; and if you're a beach person, the eastern coast is where you need to be! Although the official language is Spanish, English is pretty widely spoken, especially along the Caribbean coast.
Nicaragua has amazing weather throughout the year, thanks to its geographical location.
Living in Nicaragua
The cost of living in Nicaragua for a couple comes up to $1,200 approximately per month. Even if you want to live a life of luxury, you can get by with just $2,000! A month of groceries won't set you back more than $300, a beer costs $1.25, and a full lobster meal is only $15.
They also have low-cost health care that is very good, especially in the Managua area. Some hospitals even have tiered pricing programs; for example, a person aged 41-50 would pay $50 per month, a 51-65 year old $61, and those over 65 pay $65.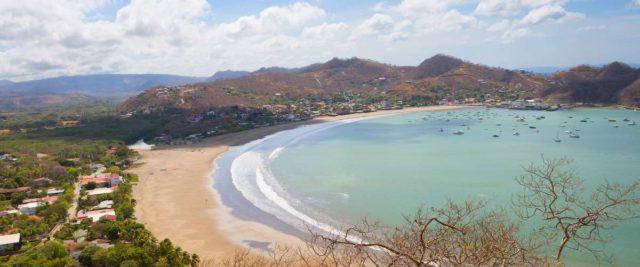 4. Malaysia
International Living Magazine says that Malaysia is the most popular destination in South Asia for those settling down in old age. One of the reasons is because expats feel welcome there, and English is widely spoken. The weather is also pretty ideal for most of the year, ranging from around 77F (25C) to95F (35C), although there is a pretty brutal monsoon season from October till March.
Living in Malaysia
Kuala Lumpur, the capital of Malaysia, and the island of Penang are two of the most preferred choices of expats. These places have a low cost of living and lots of opportunities for things to do every day that don't cost much or anything at all. Healthcare is also much cheaper than in the West, and not just in the national hospitals. In fact, many expats prefer private clinics just because of after service.
A cheap local meal costs around $3, and 3-course dinner for two is $15. Rent is also pretty economical, considering that you can get a one-bedroom condo for about $550 per month in the city center. In Penang, it's even cheaper with the same costing only $265, which is pretty amazing because Penang is just as interesting as KL.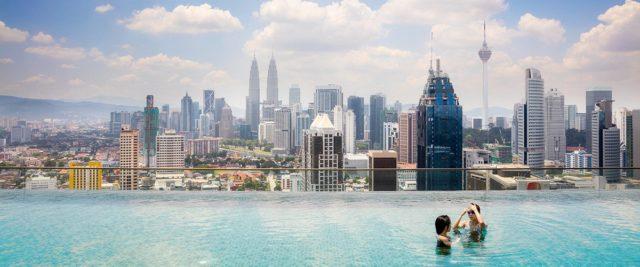 5. Mexico
Mexico is another place where a lot of people go to retire. The country is full of amazing beaches, quiet villages, and historic colonial towns. Mexico is also known as one of the safest countries for expats and tourists.
Living in Mexico
Mexico has one of the cheapest cost of living in the West. You could rent a one-bedroom apartment for just $200 and you could get groceries for an entire week including fresh fruits and vegetables as well as seafood from local markets and fishermen for just a few dollars!
Healthcare is a little pricey, especially for the older generation, so many expats prefer holding onto healthcare from their home countries and spend extra for minor medical needs in Mexico. If you're looking for small, quiet town, ILM recommends Ajijic, a town where many retirees settle down to enjoy stunning lakes, mountains, and the ideal year-round climate. The town is also situated pretty close to the Guadalajara Airport.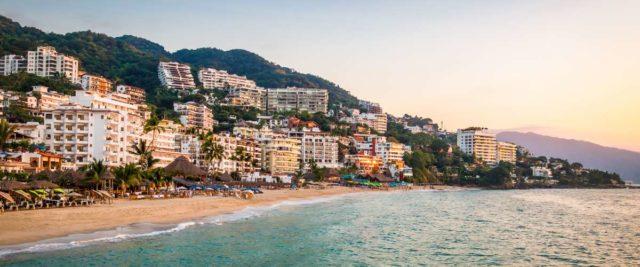 6. Malta
Malta is a lesser known gem when it comes to retirement destinations, especially for English speakers as English is the second official language of the country after Maltese.
The Malta archipelago is home to many islands that boast stable weather conditions throughout the year. They also are incredible places to explore, with many sights that display the country's prehistoric and colonial influences, including 9 UNESCO World Heritage Sites. Malta is a great place to be if you are an outdoors person!
Living in Malta
The living expenditure in Malta is significantly lower than most Mediterranean countries. The country's healthcare is also ranked in the top 5 in the world, according to WHO. A one-bedroom apartment bills around $750-$800 per month, and groceries are pretty budget-friendly too.
7. Ecuador
Ecuador is one of the best countries of Southern American for settling down to enjoy life. It has a temperate climate throughout the year and has an amazing mix of metropolitan cities and small towns. Some of the most popular cities for retirement include Quito (the capital), Cuenca, and the renowned Galapagos Islands.
Aubree Sorteberg, an American expat living in Ecuador, says life in Cuenca "has a retreat-like feel to it." Her apartment has a view of the Andes mountains and the iconic blue domes of the Nueva Catedral (New Cathedral). Amazing!
Living in Ecuador
A one-bedroom apartment in Quito would fare around $430 per month, and $340 in Cuenca. Ecuador also has affordable high-quality private healthcare options. Food and groceries are also much cheaper than in the West; a fancy 3-course dinner, for example, will not cost you more than $35!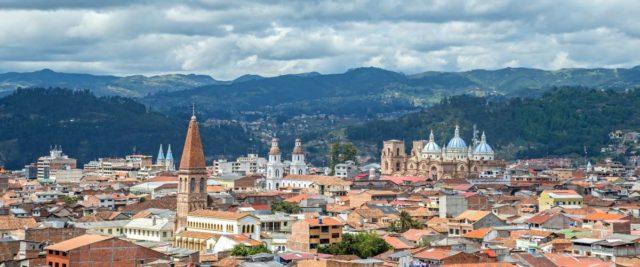 8. Spain
Spain is a sun-drenched country that has a low cost of living, making it an ideal retirement destination. The country boats amazing climates – "winter" consists of a couple months when there is a little bit of rain once in a while. It also has an easygoing lifestyle, as well as incredible food and wine that is quite inexpensive.
The influx of tourists and expats has affected the prices in places like Barcelona, but there are still places that are still untouched by this trend. Valencia, a city in the south of Spain is a great example of one place that has everything that is great about Spain, I.e. food, culture, weather, while still remaining affordable.
Living in Spain
Valencia's cost of living is pretty economical. A one-bedroom apartment costs $525 in the city center and $400 outside of it. Another place that is also inexpensive is the island of Gran Canaria, and it comes with a year-round temperature of sunny! The island is also known to have the friendliest locals in Spain.
There are plenty of private healthcare options you can choose from in Spain, and the competition makes sure the prices don't get too high either. You can also get generic brand medicine at drugstores for jaw-droppingly low prices, even without a doctor's prescription!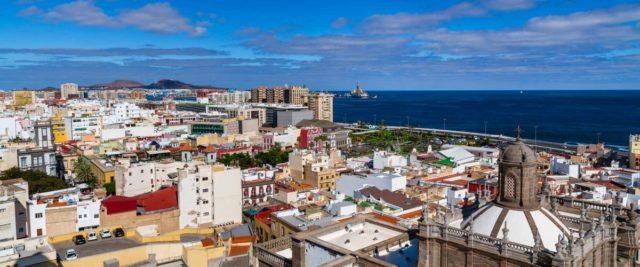 9. Portugal
Portugal is another great retirement destination, which charming towns, amazing culture, incredible food and wine, and many castles! It also has a lower cost of living than most European countries, including even Spain. And just like Spain, it's a great base to travel the EU as well.
According to ILM, some of the things you can expect in Portugal include, "sights like terracotta roofs topping white-washed cottages, aromas of fragrant wildflowers or your neighbor's grilled chicken on an outdoor barbeque (churrasqueira), and the sounds of crashing ocean surf."
Living in Portugal
Rental pricing in Portugal range from $375 a month for a one-bedroom in smaller cities and $1,000 a month in places like Lisbon. Private healthcare is the best option for expats and it's pretty cheap too. The people in Portugal do speak good English, but it's better to learn a bit of Portuguese, especially in smaller towns.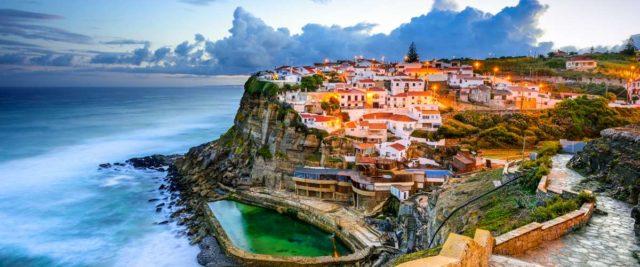 10. Panama
Panama is an amazing tropical country that boasts incredible sandy beaches, beautiful rainforests and majestic mountains. It also offers great city living, culture and food. Panama is only a short flight away from Miami, and it's locals speak English as a second language after Spanish.
Life in Panama is easygoing and chill. American expat, Harry Brouard, says that he loves his relaxing life there, so much so that he often forgets what day it is!
Living in Panama
Day-to-day expenses in Panama are pretty modest, even when it comes to Panama City, the cosmopolitan capital of the country. Rent for a one-bedroom apartment in the city center would be about $1,035 a month, and just $620 in the outskirts!
Panama's healthcare is also great. The Pensionado Program subsidizes medical care and expenditure, property taxes, car taxes, and also grants many other benefits for retirees. It's also pretty easy to get residency; all you need is proof that you get a minimum of $1000 pension per month in your home country, and you're good to go!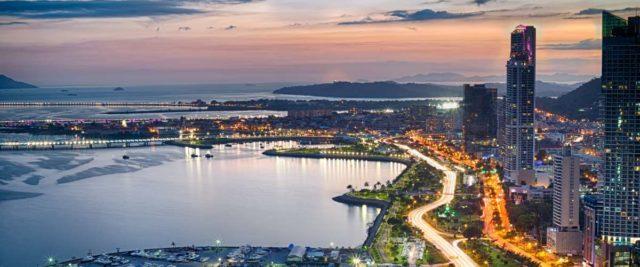 Share On Facebook