12 Fun Workouts To Try If You Hate The Gym But Want To Get Fit
The gym is the first thing people think of when talking about exercise and getting fit, but it doesn't always have to be that way. While some people love going to the gym, others get a membership for the sake of getting one, and then never make use of it.
If you're in the second of those categories, you know you're wasting money, and not having the motivation to make use of said membership only further demotivates you from getting fit.
But here's the thing: you're going about it the wrong way; all you need to do is stop viewing exercising as a chore and start thinking about it as an enjoyable activity. For that matter, stop thinking about it as "exercise" all together!
First thing first: get rid of that useless gym membership! And then, try one of the following fun workouts that will get you fit in no time, and there doesn't need to be a gym in sight!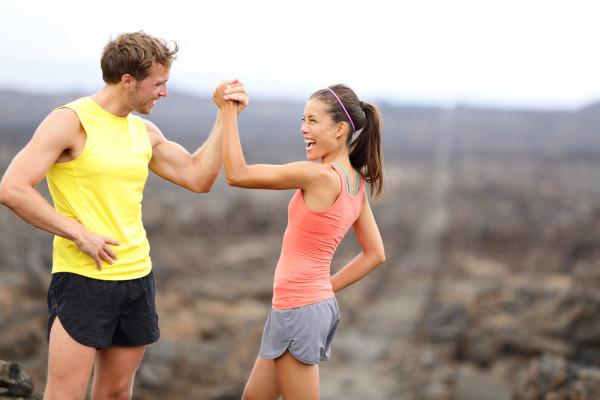 1. Dancing
Everybody loves to dance, so why not get fit and learn a cool new skill while doing it? There are so many types of dance, and everything from Indian folk dance to ballet requires immense amount of control, moving around, and breaking a sweat.
Pick a dance that you've always been interested in and set aside half an hour to an hour to dedicate to practicing it every day. You could watch YouTube videos to teach yourself, or even join a class. You could also try a workout that combines dance and exercise; Zumba is one of the most popular dance-based workouts available today.
2. Self-Defense Training
Self-defense training is a great way to get active and move around, but it also gives you the life-saving skill of defending yourself in an emergency situation. Self-defense training typically combines a variety of martial arts techniques, while also teaching you to control your mind. This is what makes for a great workout.
Alternatively, you could join a martial arts class, like tai-chi, Krav Maga, kickboxing, karate, etc.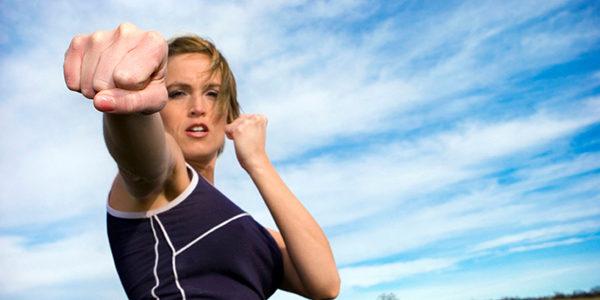 3. Cleaning
Yeah, no one likes cleaning. But trust me, cleaning is a great way to get active. Fire your maid and put your back into it! Pop your favorite songs in the background and make a day of it. You could also volunteer at local conservation groups as most of them organize cleaning days at public areas like parks and beaches. This way, you'll also get some much needed sun.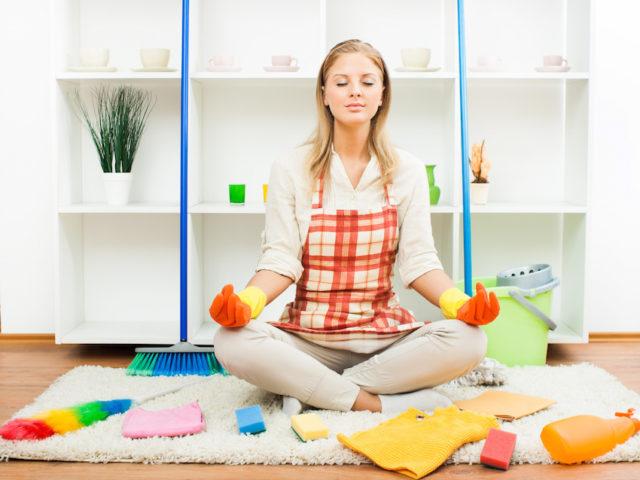 4. Video Games
I know that sounds counterproductive, as most video games require you to sit for large amounts of time, and the only thing getting a workout is your thumb!
We're talking about those specific types of games that are geared towards making you move and get fit. One such game is "Wii Fit", which has a range of sports to choose from. Not only is it really fun, you can do it at the privacy of your home. Perfect for all the introverts!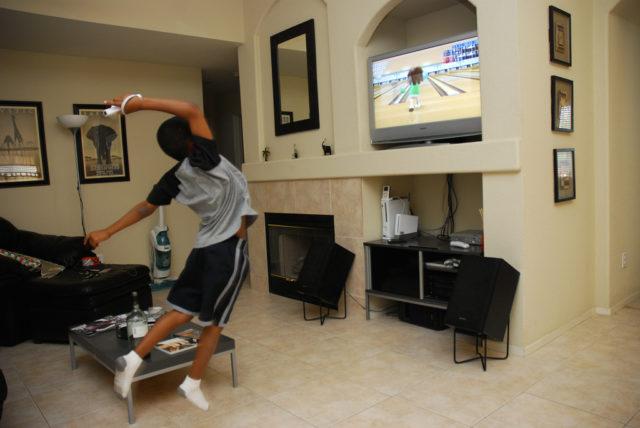 5. Yoga
Yoga is one of those exercises that you can do pretty much anywhere. All you need is a yoga mat and a quiet surrounding. There a tons of free tutorials online that you can use to teach yourself yoga. Not only does yoga train the body, it also clears the mind.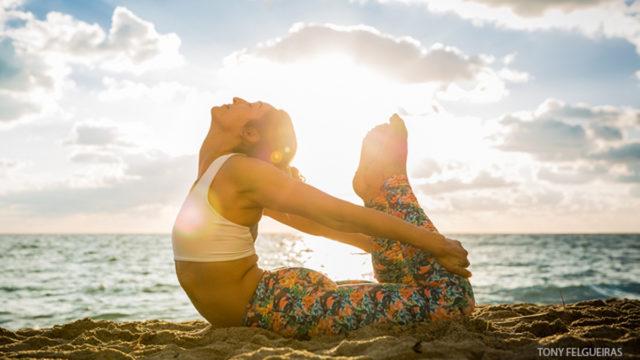 6. Pilates
Pilates is described as "the art of controlled movement". Pilates is one of the best exercise routines to take on as a beginner because the intensity of the workout can slowly be increased over time. Even if you are doing the same routine, pilates gives you range of movements that can test your body on different levels.
There has also been a popular new trend that combines yoga and pilates to create "yogilates". As you can imagine, this exercise involves the use of a yoga mat, as well as movements that are a combination of both workouts. Grear for the body and mind!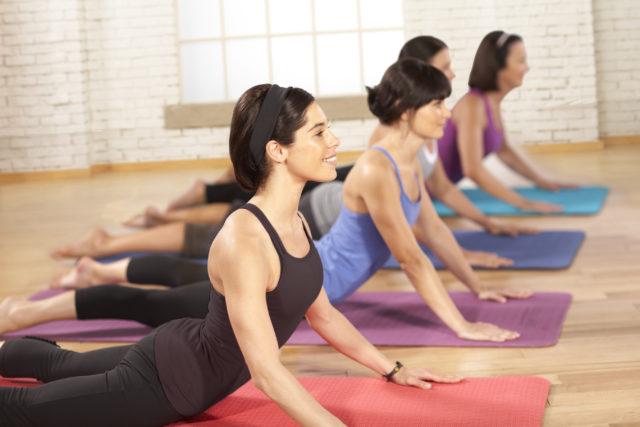 7. Boot Camp Training
Boot camp training involves a series of strenuous activities that can each last about 60 to 90 seconds. This way, you're not bound to get too bored by the same activity. They generally include strength and cardio-based exercise. You could do them at home or in your local park. Some of the activities you can include in your boot camp routine include: push-ups, tire jumps, lunges, etc.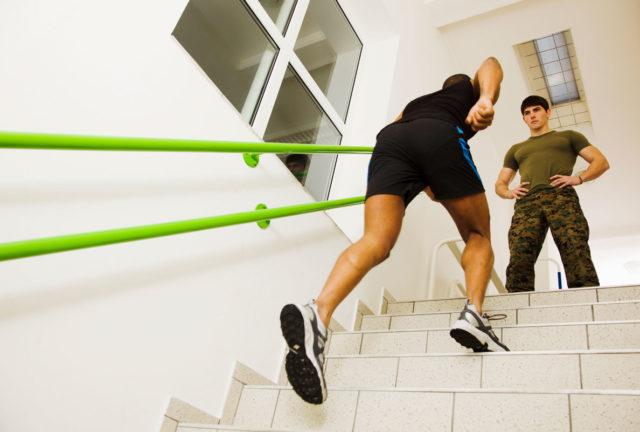 8. Obstacle Course
An obstacle course is a more fun and adventurous version of a boot camp. It's like a relay, where you immediately jump onto the next activity as soon as you complete one. Try organizing one with supplies you have at home right in your backyard or in your local area. Invite friends to join in, and make it a competition!
Some of the activities you could include in an obstacle course include climbing walls, tire jumping, swinging on a rope, swimming through a lake, cycling, etc. Basically anything you can think of that requires being on your feet and moving around!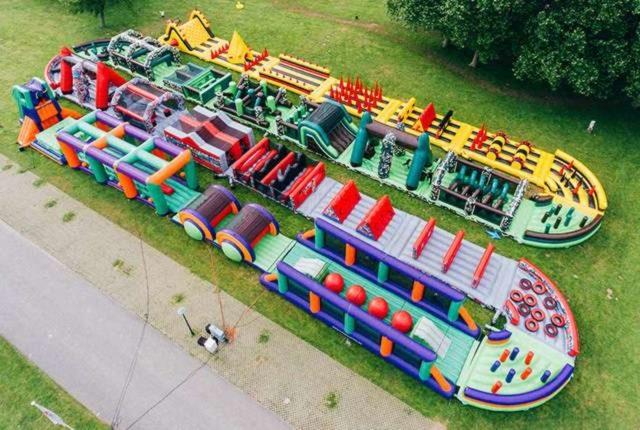 9. Swimming
Swimming is something most of us rarely count as exercise. It's such a fun activity, and one of the best ways to cool down during a hot summer's day. Join a local swimming club and spend some time relaxing and getting fit after work. Or make going swimming a fun family activity to do with the kids. Pool exercises are also a great way to mix it up in the water.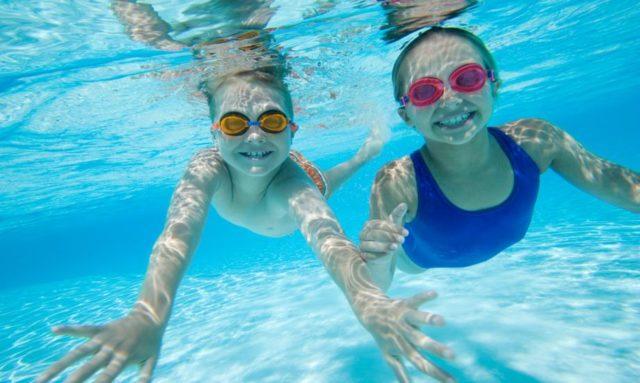 10. Walking
Yes, it's as easy as that! Getting fit can be as simple as getting off the couch and making use of your feet. You don't even have to make it an "exercise" routine, because it's something we do every day. Try substituting driving short distances with walking, and taking the stairs instead of the elevator.
Another fun way to walk more without it seeming like a chore is to join a local waking tour, or a walk for a cause. This way, you're also doing something good and giving back to the community.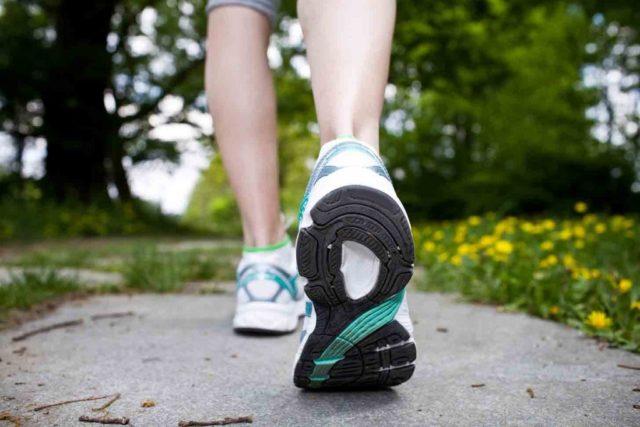 11. Hiking
One of the best ways to get fit is through hiking. Not only that, but it also gives you the opportunity to enjoy the beauty of nature and breathe in plenty of fresh air. Take your family or friends along and it becomes a great bonding session too.
Enjoy nature, connect with your loved ones, and get some exercise all at once!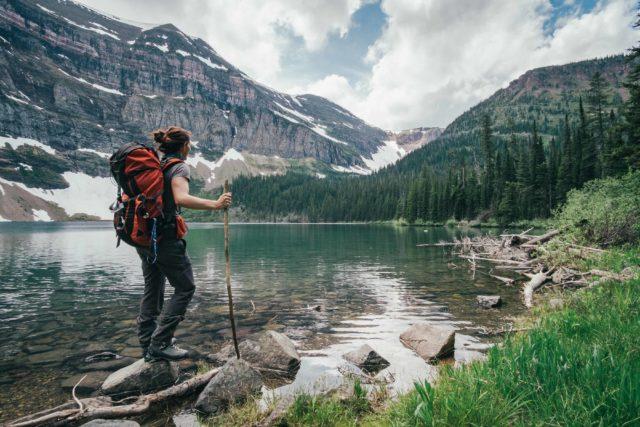 12. Biking
Cycling is another fun activity on par with walking and hiking. You could either make it something your do on a weekend, or simply replace driving your drive or commute to work in the morning with a bike ride. You'll also be helping the environment by saving fuel!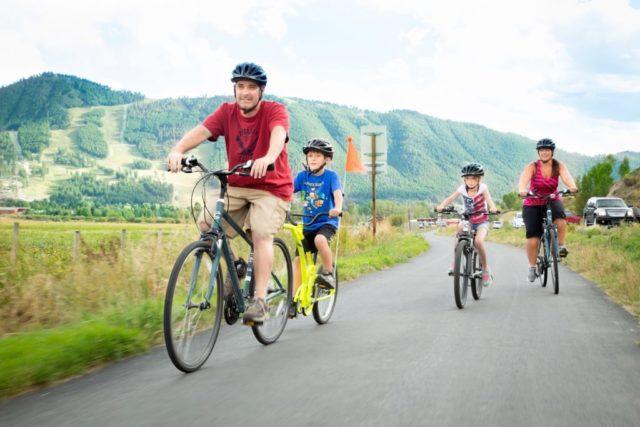 Share On Facebook