13 Celebs Who Tied The Knots With Their Fans
Ever dreamt of getting married to your celebrity crush? I mean, who hasn't! But unlike us ordinary folk, the universe had aligned itself to ensure that the dreams of these lucky ducks came true! Read on to find out which celebrities ended up marrying their fans.
1. Steve and Marjorie Harvey
Fashion blogger Marjorie met her future husband Steve Harvey at one of his comedy clubs in 1990. The famous talk show was immediately smitten and recounted his first words to his wife in a later interview. He said to her: "I don't know who you are and I am going to marry you."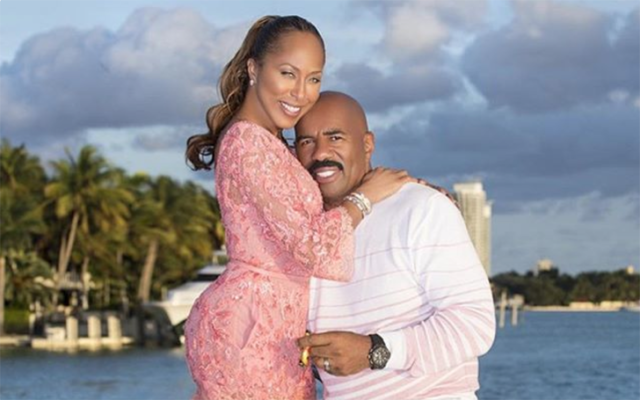 2. Wiz Khalifa and Amber Rose
A modern-day love story! While answering fan questions on Twitter, Wiz Khalifa was asked who he would be with if there was just one girl in the world. Seeing her name pop up in his answer, Amber Rose then slid into his DMs, as they say. The pair began dating and fell in love, which lead them down the aisle in 2013. Unfortunately, this modern love story has a very modern ending as they ended up divorced only a year later.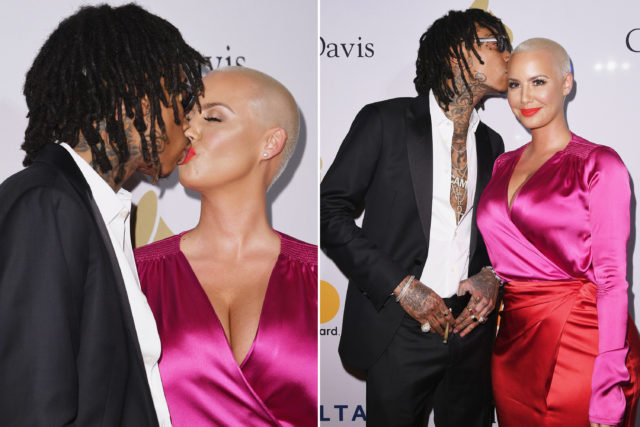 3. Ruben Studdard and Surata Zuri McCants
American Idol winner Ruben Studdard met Surata Zuri McCants when he was signing CDs at a Walmart where she worked in Atlanta in 2006. The singer was so taken with her that he tracked her down to her department at the store just so he could get her number. They began dating and tied the knot in 2008. However, the couple split in 2011.
4. Seth Meyers and Alexi Ashe
According to Seth, it was love at first sight! Seth Meyers met his now-wife who is also a lawyer and Southwestern University graduate, Alexi Ashe, at Chris Kattan's wedding. The couple made it down the aisle themselves in 2013 and are now proud parents to a son.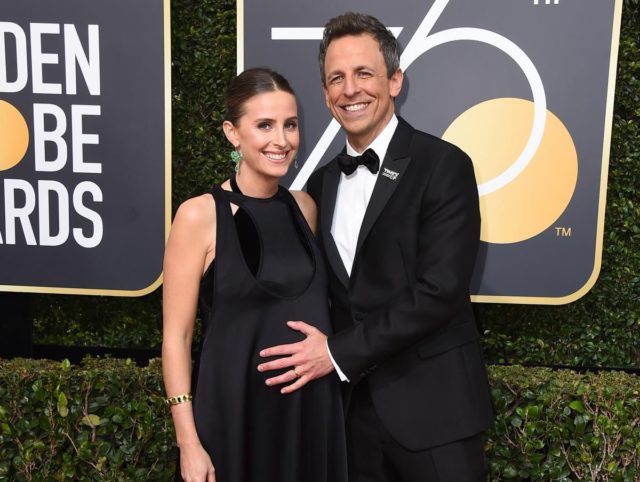 5. Josh Duhamel and Fergie
Imagine "you're hot" being the first words you say to your future wife. Well, that's exactly what Josh Duhamel said when he met Fergie on his Las Vegas show set. But it seemed that Fergie was already aware of his crush on her and had actively sought him out. The couple made it official in 2009 and then became parents to a son, but unfortunately, their union ended after 13 years of marriage.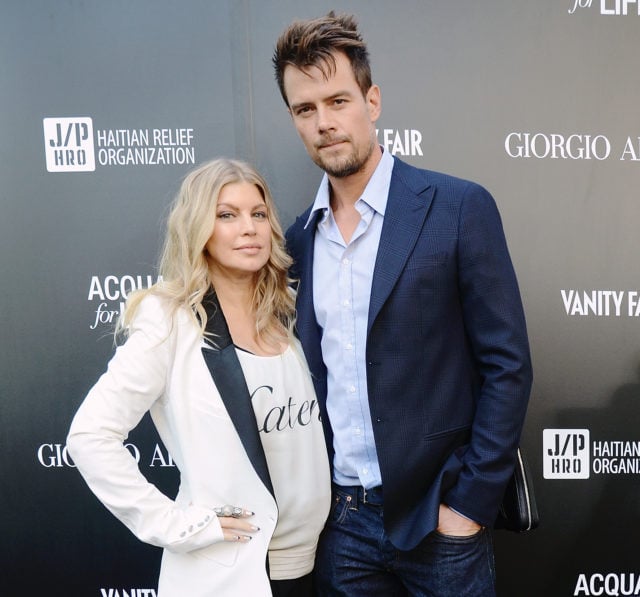 6. Adam And Jackie Sandler
Small-time actress Jackie hit the jackpot when she landed a small role alongside her idol, Adam Sandler, in his movie Big Daddy. The couple began dating following the release of the movie and later tied the knot in 2003. They also have two lovely daughters together.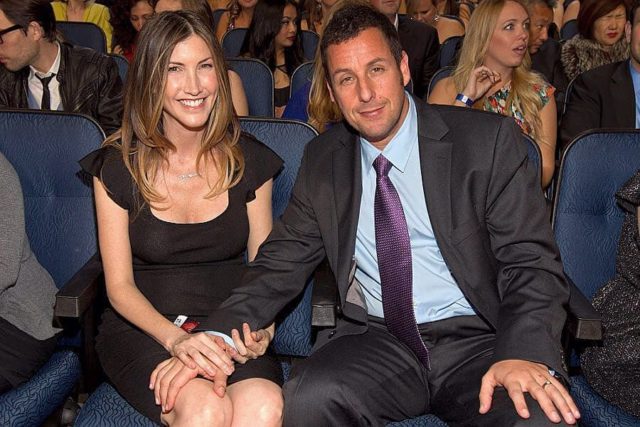 7. Ellen Pompeo and Chris Ivery
The actress and the movie producer met in the most ordinary of settings – at the grocery store! But this relationship bloomed into an extraordinary love, which led to them getting married in 2007 and then having 3 children together. According to Ellen, the secret behind their marriage is that they accept one another for who they are.
8. Ringo Starr and Maureen Cox
Hairdresser and regular patron of the Cavern Club, Maureen Cox, would develop a crush on Ringo Starr after watching the Beatles' perform their several times. But it was a few weeks later when the drummer noticed her and asked her out. They began dating and tied the knot in 1965. But their union ended in divorce in 1975.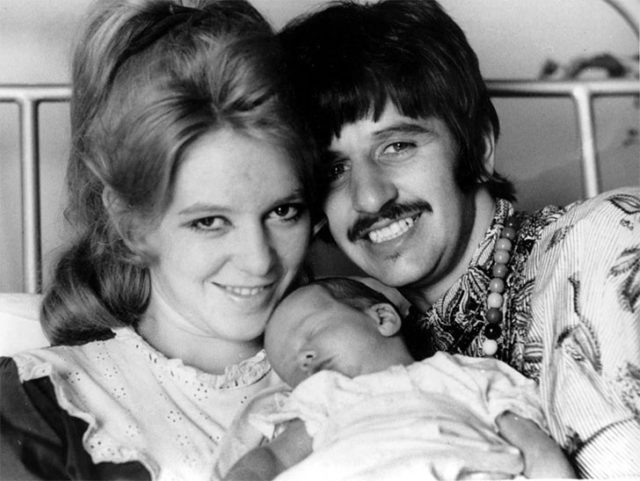 9. Liza Powel and Conan O'Brien
Conan O'Brien met his wife Liza Powel when she worked as a copywriter for the advertising company Foote, Cone & Belding which was taping a commercial for his show. They were both immediately taken with one another, but it took them 18 months of dating before they could tie the knot in 2002.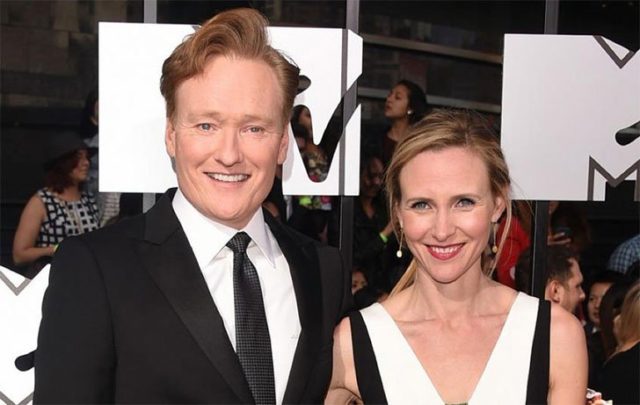 10. John Travolta and Kelly Preston
If this isn't a fairy tale love story, we don't know what is. For Kelly, John was her childhood crush and for John, it was love at first sight! The couple has been through some tough times throughout their marriage, which includes the tragic and untimely death of their son, but all those trying times have only seemed to bring them closer.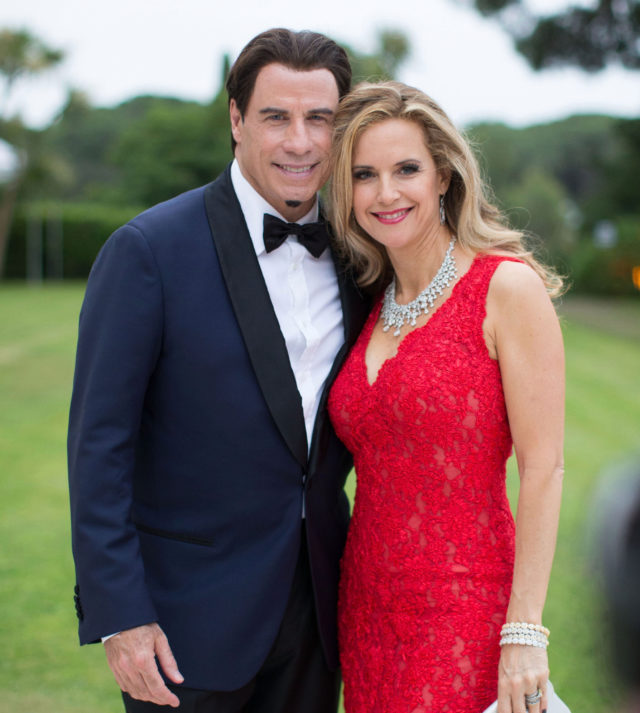 11. Billie Joe Armstrong and Adrienne Nesser
Billie Joe Armstrong met his wife and fan Adrienne Nesser at one of their concerts in Minnesota. The guitarist/vocalist was smitten with her and even organized a show a few months later with the sole purpose of seeing Nesser. They have since been married for 16 years and have 2 children together.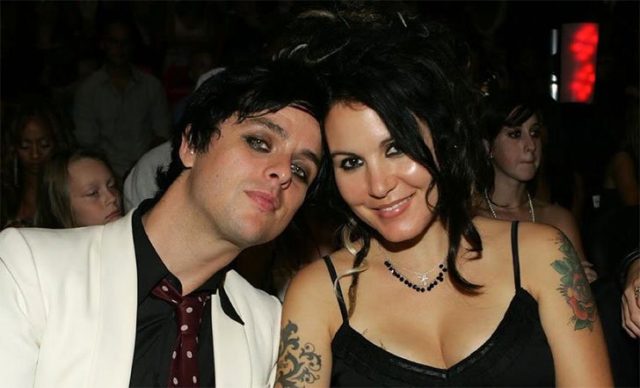 12. Tom Cruise and Katie Holmes
Tom Cruise was Katie's infatuation long before they ever met, and she admitted to Seventeen magazine that she used to dream about marrying him. Lucky for her, her wishes came true when she married the actor in 2006. The couple also then became parents to a daughter, but unfortunately ended up divorced in 2012.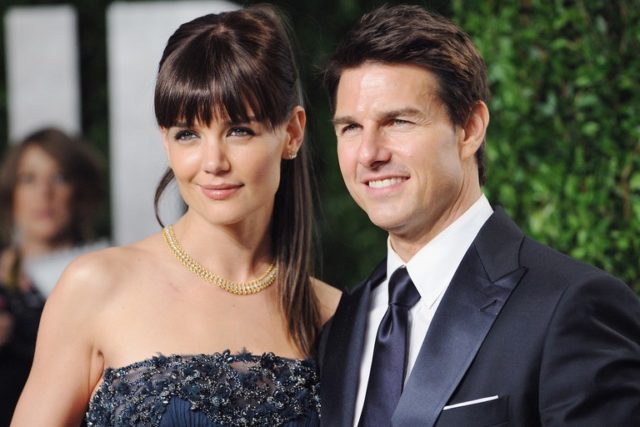 13. Nicolas Cage and Alice Kim
Alice Kim was working as a waitress in a Los Angeles restaurant when she met Nicolas Cage. The couple only dated 2 months before tying the knot in what would be an 11-year union. Although they divorced in 2016, neither seem to have hard feelings toward one another.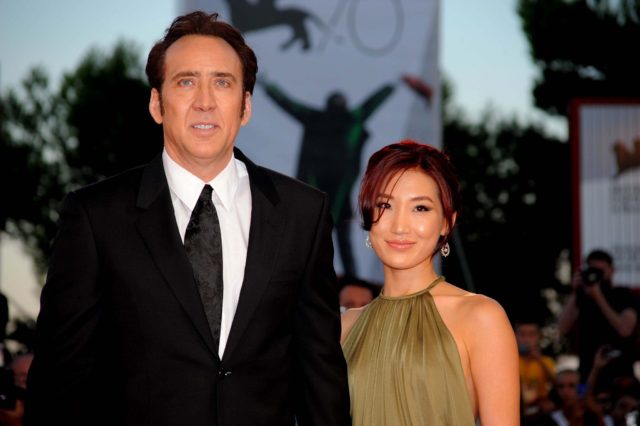 Share On Facebook