Bored of seeing the same old thing when you look into the mirror every morning? Feeling nostalgic when you catch a glimpse at all those youngsters walking around with their makeup on perfectly all the time, or maybe even a little bit jealous?
Don't worry! You too can be reveling in the glory just like in your younger days with just a few smart makeup and beauty hacks. The internet is your savior! There are hundreds of makeup artists, beauty gurus, and even just the regular Jane doling out beauty tricks all the time. And we've waded through a bunch of them to come up with these 15 clever makeup and beauty tricks jus for you!
1. No Eyeliner? Mascara to the Rescue!
Your pencil has been worn down to nothing; the pot of gel mascara is scrapping bottom; and the liquid liner has totally dried up. Or maybe you're traveling and forgot to pack your eyeliner; oh, the tragedy! But not to panic; if you've got mascara and a brush, you're still in business.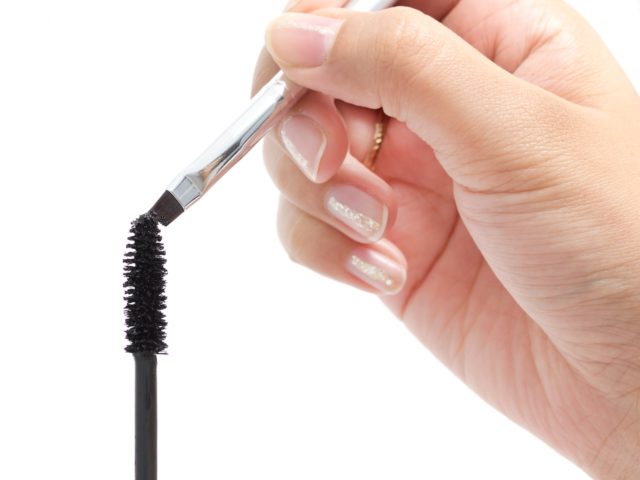 This is how you save the day: work your mascara spoolie deep into the tube to get a nice blob of mascara. Then transfer that onto a clean, hard surface (your fingernail is ideal in a pinch); dab the edge of a fine-pointed brush in it and paint a very thin line along the lashes (a thick one may not apply very evenly). This method is safe for your eyes and will ensure that your mascara stays on for a long time as well!
Continue to the next page to keep reading for more awesome beauty tricks and tips like this and more…