10 Pairs of Celebrities Who Look So Similar
Hollywood is brimming with gorgeous men and women – there's no doubt about that. Whether it comes down to good genes, or a shit ton of cosmetics and makeup, we can't say, but they sure are nice to look at. But when there are more than two people that look quite similar, it can get a bit confusing. We've heard that there's supposed to be like 7 people or something who look the same around the world, but what are the chances that they also become famous?
Here are 10 such pairs of celebrities who look so similar that they could pass of as twins (or siblings, at the very least). Seems like some of their fathers have some serious explaining to do, eh?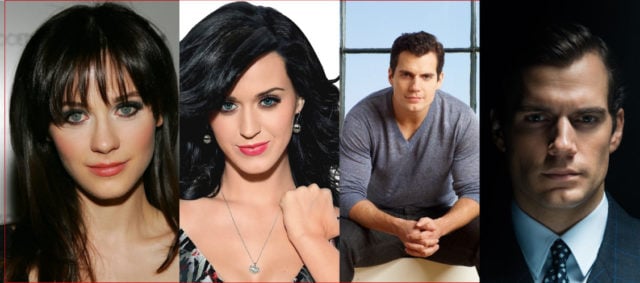 1. Zooey Deschanel & Katy Perry
Katy Perry is the famous pop singer, and Zooey Deschanel the famous actress. They both share gorgeous black hair (with bangs), a cute nose, piercing blue eyes, and a captivating smile. There's no argument that both women are incredibly talented (and good looking), so are we sure that it isn't just one person that's changing their voice and fooling us into thinking it's two different people?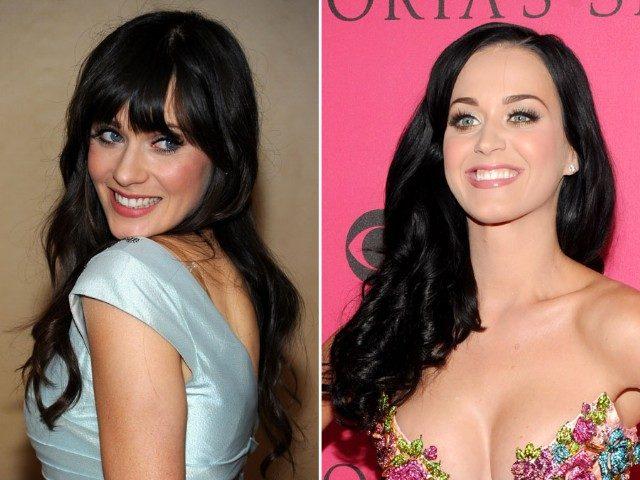 2. Ed Sheeran & Rupert Grint
What does a singer from Yorkshire and a wizard from Harlow have in common other than the fact that they were both born in the UK? They're looks, of course! These red-haired men look a lot alike. The duo are actually good friends in real life, and have spoken out about being confused for each other. Rupert Grint even starred in Ed Sheeran's "Lego House" music video as an obsessed fan (it's pretty funny). How cool!
(Ok, so he's not really a wizard, but my Harry Potter fangirl heart refuses to acknowledge otherwise).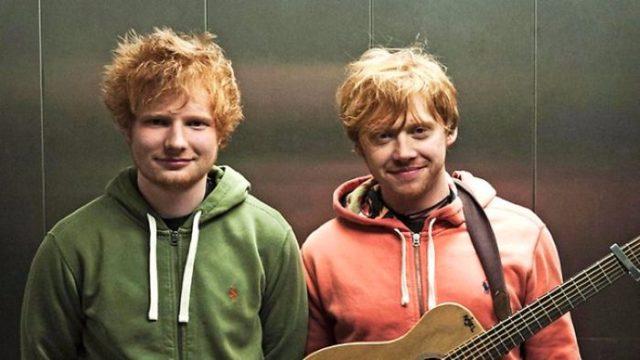 3. Minka Kelly & Leighton Meester
Minka Kelly and Leighton Meester are both famous actresses who were teens stars playing iconic roles in iconic TV shows. Leighton starred in Gossip Girl and Minka in Parenthood. The girls also have other roles in the big and small screens. When it comes to looks, Minka Kelly seems like a darker-haired version of the effervescent Leighton Meester. These bubbly girls are also good friends in real life.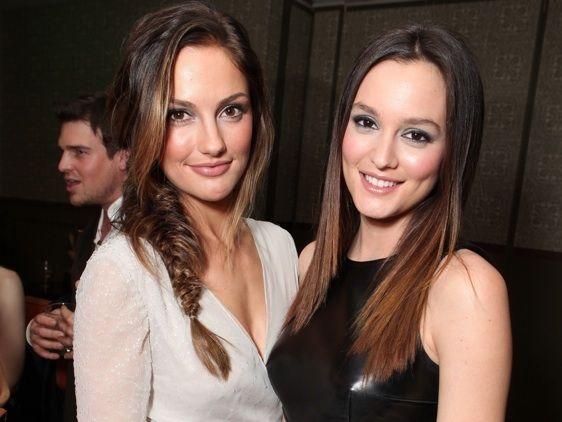 4. Isla Fisher & Amy Adams
Amy Adams might be slightly more famous than Isla Fisher, but the latter of the two also has a few roles popular under her belt. Nevertheless, that doesn't stop people from confusing her with the more famous Adams.
From regular people coming up to tell Isla how they loved her role in Arrival (thinking she was Amy), to even Lady Gaga confusing the two at the Vanity Fair Oscars party! But, the Scottish-Australian beauty maintains a good humor about it – watch her mock-PSA at Jimmy Kimmel's below!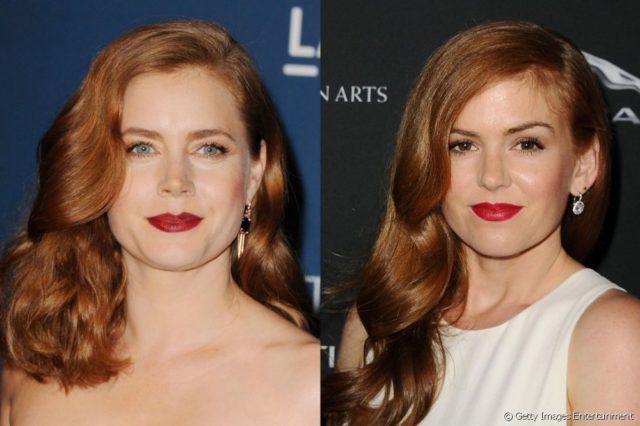 5. Matt Bomer & Henry Cavill
Superman and his stand-in?
Henry Cavill, who plays the red-caped superhero in Man of Steel looks a lot like Matt Bomer who plays an FBI agent in White Collar. Both men are really handsome, and their chiseled jaws are a sight to see! Apart from their looks, both men have also taken turns wearing the cape. Bomer lent his voice the Superman character in the 2013 animated film Superman: Unbound.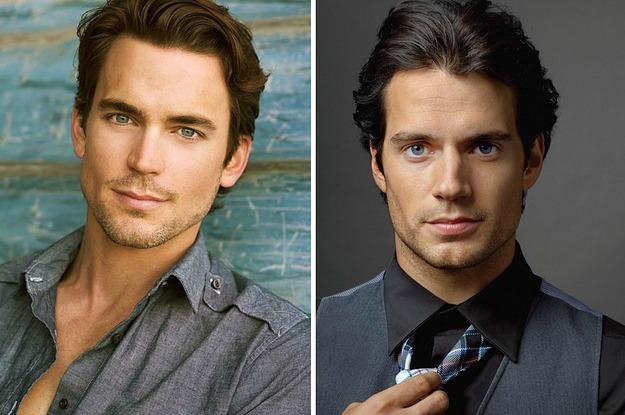 6. Taylor Swift & Avicii
Swedish musician and DJ Avicii (Tim Berling) bares an uncanny resemblance to America's sweetheart pop singer Taylor Swift. The two could look like twins – even TS seems to think so! Posting a side-by-side photo of their faces on instagram, she captioned it:
"Just saw this, then immediately called my parents and asked them point blank if they kidnapped me from Avicii's family in Sweden when I was a baby. Of course they denied it. They would. #heyyyyybrother #WHOAMIACTUALLY."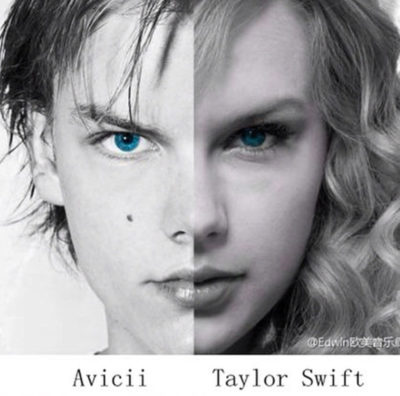 7. Jessica Chastain and Bryce Dallas Howard
The two red-heads share a lot more than a similar shade of hair color. These gifted actresses are often mixed up, thanks to their strikingly similar looks – from their blue-green eyes, dimpled chins, dazzling smiles, and the aforementioned hair color!
And don't think the ladies aren't aware of the resemblance either. They are good friends, and even starred in the Oscar-nominated film The Help together. They have both made joking comments and sent tweets about people confusing them.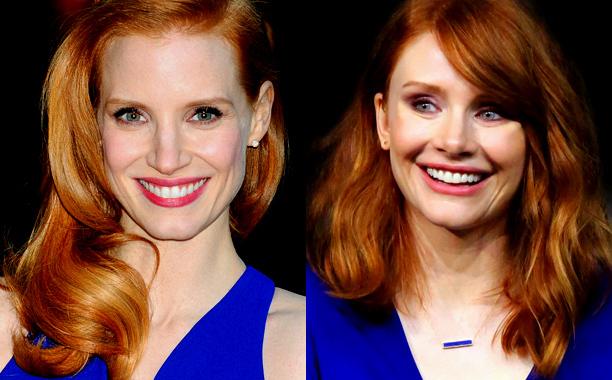 8. Julie Bowen & Elizabeth Banks
Everything from the beautiful wavy blonde hair to the jawline, nose and sparkling eyes are the same when it comes to these two stars! But that's not all these two blonde-haired beauties have in common. They are also beloved stars well known for playing comedic roles that people love. The ladies are also pretty funny and down-to-earth in real life.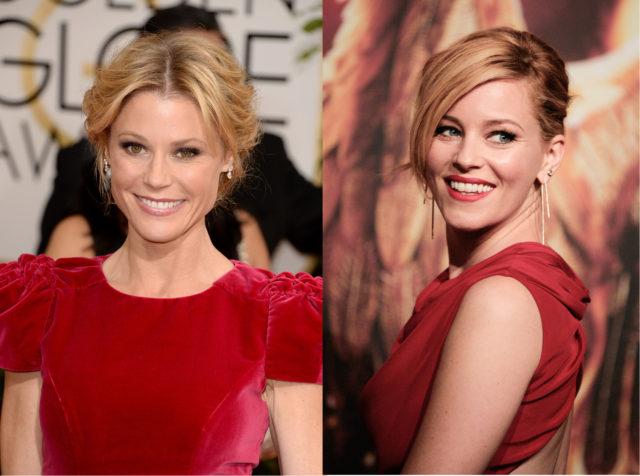 9. Nina Dobrev & Victoria Justice
Nina Dobrev is best known for her role in the Vampire Diaries, and Victoria Justice in the Nickelodeon show Victorious. From their small stature to their shiny straight black hair, the two girls share a lot of similar features. Both girls also share a similarly dazzling smile, which seems to be their best accessory. Both have also seemed to fade a little away from fame in recent times, also similarly.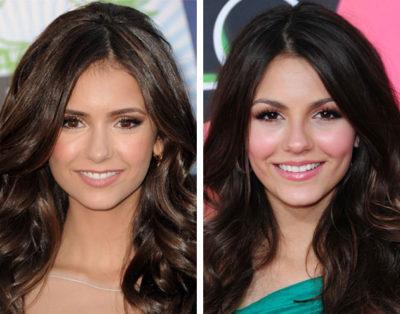 10. Javier Bardem and Jeffrey Dean Morgan
We've got a theory that Spanish Academy-Award winning actor Javier Bardem and Jeffrey Dean Morgan, best known for his roles in the TV shows Supernatural and Grey's Anatomy are both the same person, and you can't convince us otherwise!
In all seriousness, both men look eerily similar that it's quite likely that they're twins separated at birth (except for the fact that they were born in different countries, but we won't talk about that). Just look at them; everything from the shape of the face, the hair, the eyes, the smirk, and last but certainly not least, the scruff, looks the same!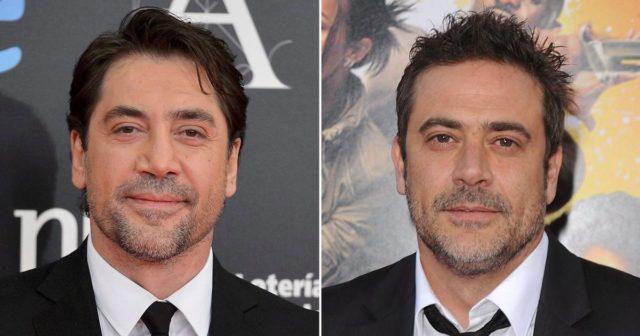 Share On Facebook