16 Cute, Simple, & Easy Cupcake Cake Ideas for Beginner Bakers
Looking for cute cupcake cake ideas to make for someone special? You've come to the right place!
Cupcake cakes are one of the simplest ways to make cool designs using cake, while also keeping it as hassle-free as possible. You don't have the trouble of baking entire cakes, leveling them, stacking them, frosting them neatly, etc. This is what makes this one of the best ways for beginner bakers to make something special at home. And since the designs are so versatile, you can really let your imagination run wild.
But, let's get you started with some inspiration. Here are 16 cute, simple, and easy cupcake cake ideas for beginners.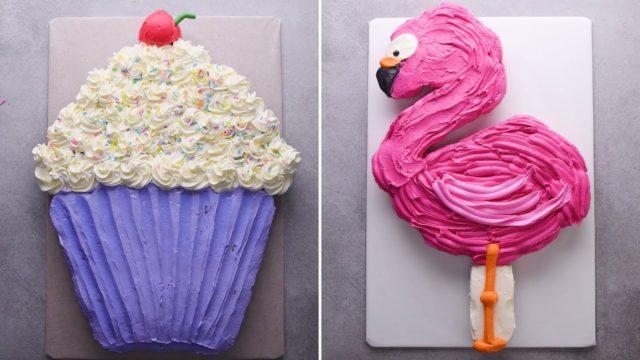 1. Fish
Tutorial: https://www.mycakeschool.com/blog/fish-cupcake-cakea-blog-tutorial/
This fish cupcake cake is made using a combination of cupcakes and cake and is super easy to put together.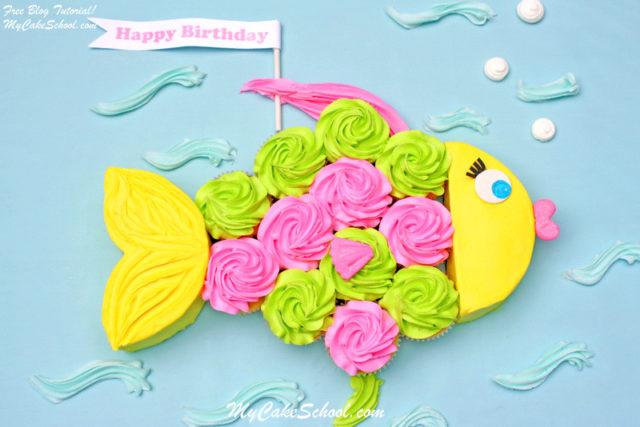 2. Easter Bunny
Tutorial: https://www.craftymorning.com/pull-apart-easter-bunny-cupcake-cake/
Make this adorable bunny the centerpiece to your Easter celebration kids' table, or just make it for your bunny-loving child's birthday.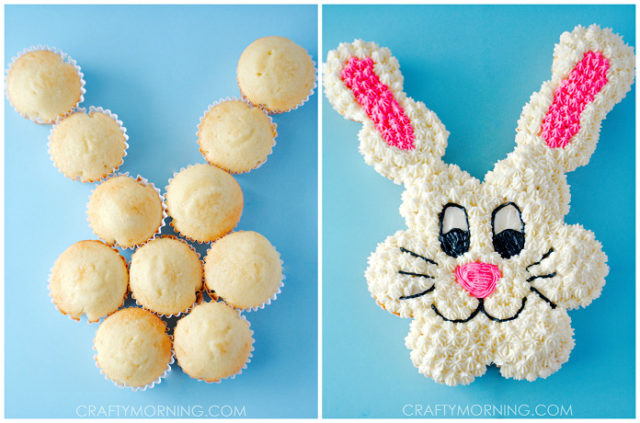 3. Ice Cream Cone
Tutorial: https://www.mycakeschool.com/blog/ice-cream-cone-cupcakes/
Are you someone that can never choose between what flavor of ice cream to get? This ice cream scoop cupcake cake is the perfect thing to make! You can even customize each color of the scoop with different flavors of icing.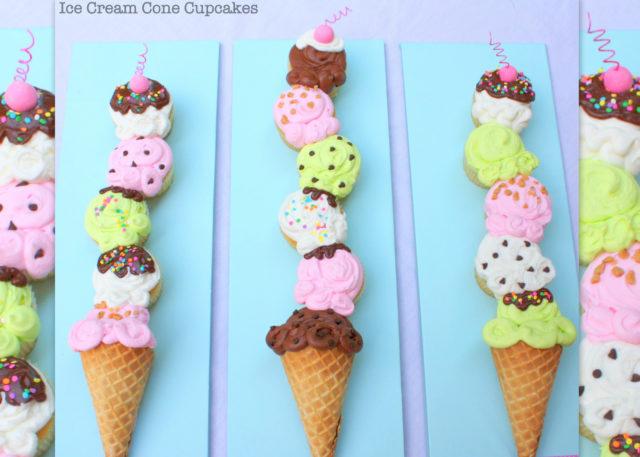 4. Princess Dress
Tutorial: https://thewhoot.com/whoot-news/recipes/princess-pull-apart-cake
The princess in your life deserves a cake that is worthy of her highness (and cuteness), so make her this adorable dress cupcake cake complete with it's own tiara, pearl necklace, and… wand?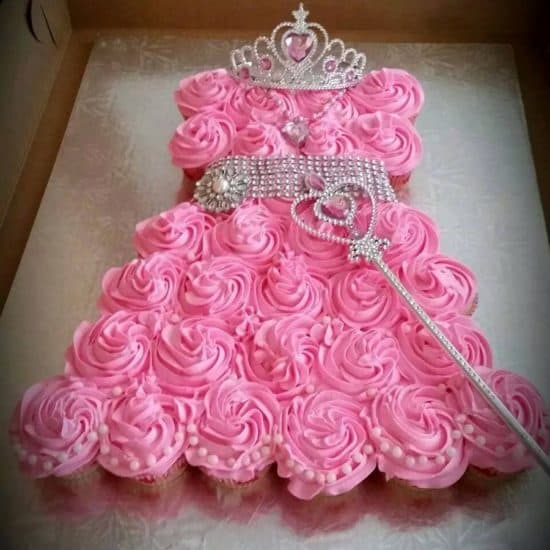 5. Mermaid
Tutorial: https://www.craftymorning.com/make-mermaid-cupcake-cake/
And if your little one is convinced she's a mermaid like Ariel from her favorite Disney movie? Make her this adorable mermaid cupcake cake and watch her eyes light up.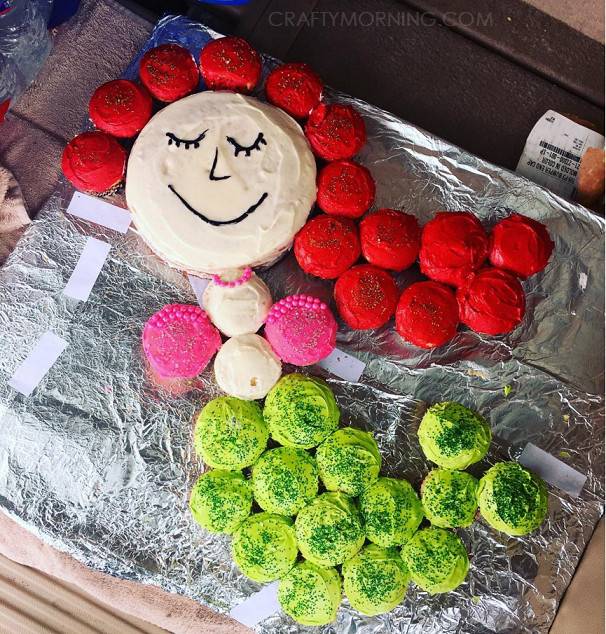 6. Mermaid Tail
Tutorial: https://www.deviantart.com/irissonata4156/art/Mermaid-Tail-Cupcake-cake-745884579
re: the previous one, here's another variation of the mermaid cake you can give a try if that one seems too daunting.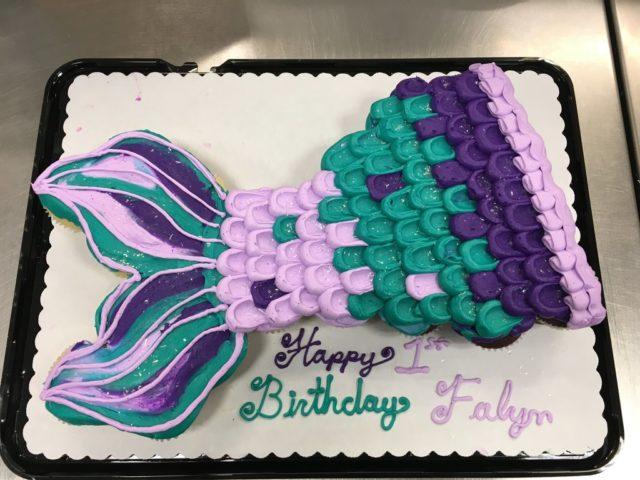 7. Puppy Dog
Tutorial: https://www.facebook.com/the.rachels.cakes/
This adorable puppy dog cake will make any dog-lover go through the woof (get it?)!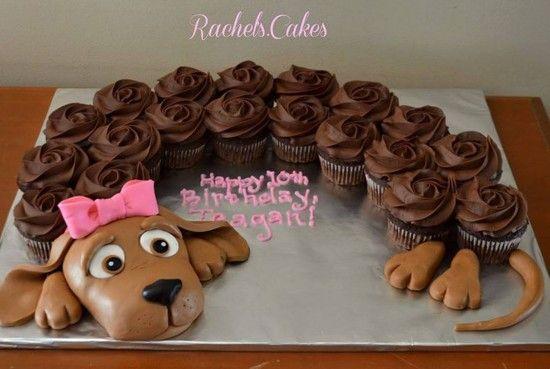 8. Flower Bouquet
Tutorial: https://bitzngiggles.com/mothers-day-cupcake-cake-free-printable/
You can get your mom a bouquet of flowers for mother's day – which is the barest of bare minimums, btw – or you can put some effort and show her how much she means to you by whipping up this super easy flower bouquet cupcake cake.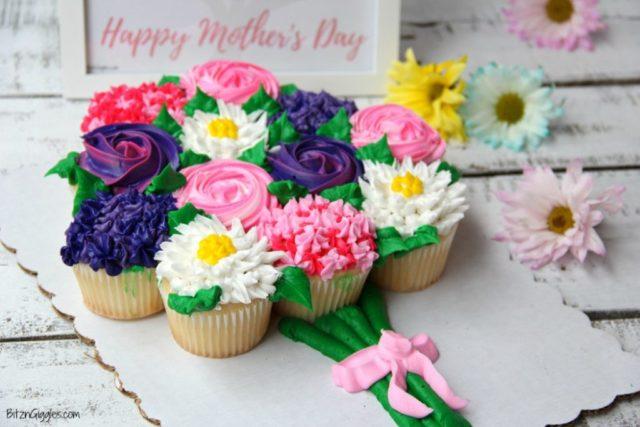 9. Minions
Tutorial: https://bakedwithlovebycarousel.blogspot.com/2015/05/minion-cupcake-cake.html?spref=pi
Ba-ba-banana… uh- no it's a minion cake!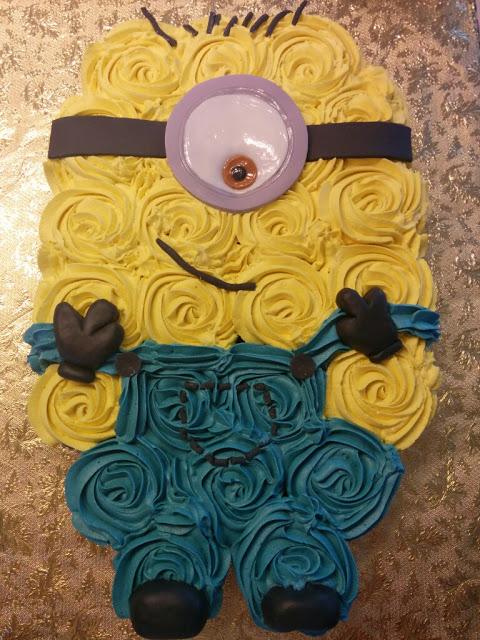 10. Adorable Blue Monster
Tutorial: https://www.instructables.com/id/Easy-Monster-Cupcake-Cake/
Have an adorable little monster in your life that you need to make a cake for? Here's an accurate depiction of this little human who can give you so much anxiety but infinite amounts of cuteness and love too.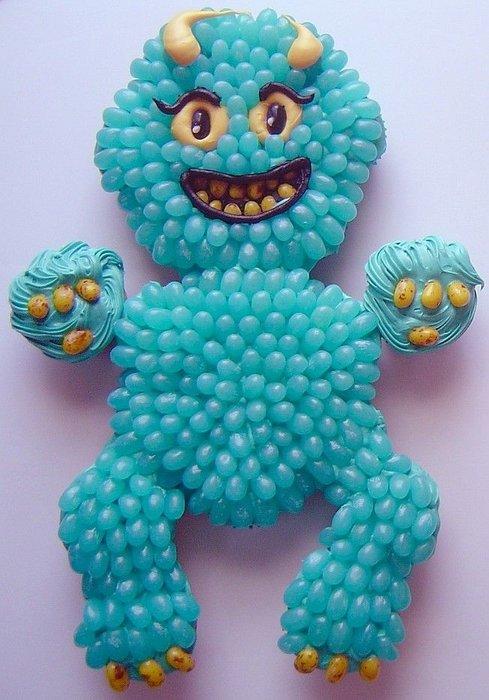 11. Watermelon
Tutorial: https://cakewhiz.com/pull-apart-watermelon-cupcakes/
Cool down on a hot summer's day birthday party with this watermelon pull apart cupcake cake.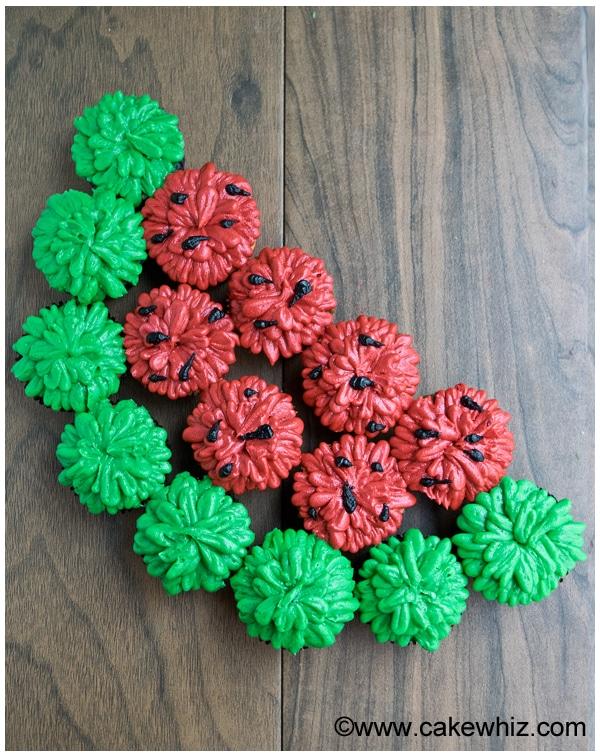 12. Rainbow Butterfly
Tutorial: https://www.bhg.com/recipes/desserts/cakes/beautiful-rainbow-butterfly-cake/?socsrc=bhgpin050514butterflycake&crlt.pid=camp.FdLyHbgv7a8k#page=1
Here's the cutest butterfly cupcake cake in the world – something you can make for the cutest butterfly in your life.
13. Caterpillar
Tutorial: https://cococakecupcakes.blogspot.com/2009/03/hungry-caterpillar-cupcake-party-train.html
Another adorable insect (in fact, one that comes before a butterfly) is the caterpillar! Maybe you can make both this and the previous cake and make it an educational event as much as a fun one.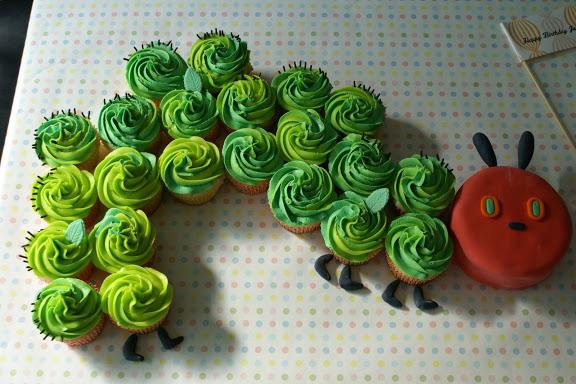 14. Ice Cream Cone
Tutorial: https://life-in-the-lofthouse.com/ice-cream-cone-cupcake-cake/
Torn between picking ice cream or cupcakes for a celebration? Why not just combine the two of these and create the perfect hybrid! Ooh, imagine replacing the buttercream with ice cream so it is a marriage of these two ultimate desserts. Yum!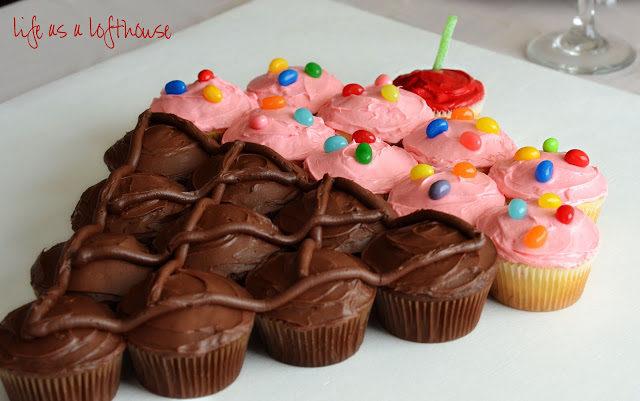 15. Flowers
Tutorial: https://lemonjellycake.com/the-most-incredible-birthday-cake-designs-using-cupcakes/amazing-ideas-cupcake-cake-designs-stylist-design-menu-charlie-s-with-birthday-cake-designs-using-cupcakes/
Here's another adorable flowers cake, just because. It's super versatile and can be made for any occasion.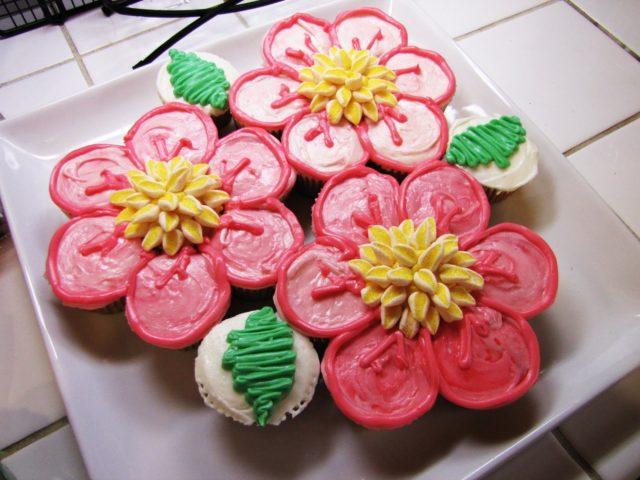 16. Beehive
Tutorial: https://www.bhg.com/recipes/desserts/cakes/beehive-cupcake-cake/?socsrc=bhgpin051814beehivecupcake&crlt.pid=camp.g5R3w6E2SbsK#page=1
Bzzz… This is the perfect cupcake cake to make for the little buzzzy bees that you have running around. You might even be able to get them to stay in one place and help you out with it!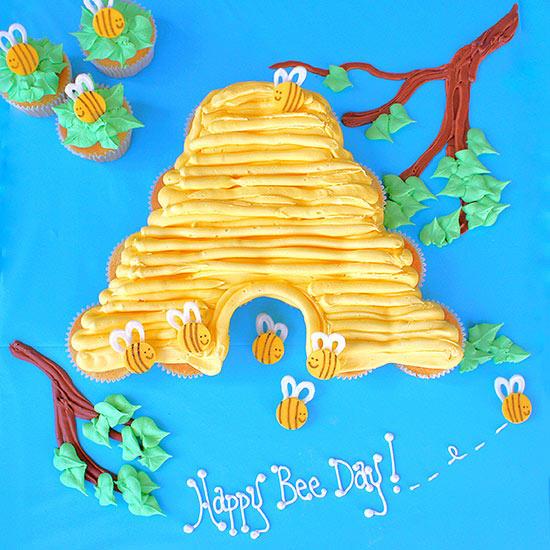 Share On Facebook