16 Cute, Simple, & Easy Cupcake Cake Ideas for Beginner Bakers
Looking for cute cupcake cake ideas to make for someone special? You've come to the right place!
Cupcake cakes are one of the simplest ways to make cool designs using cake, while also keeping it as hassle-free as possible. You don't have the trouble of baking entire cakes, leveling them, stacking them, frosting them neatly, etc. This is what makes this one of the best ways for beginner bakers to make something special at home. And since the designs are so versatile, you can really let your imagination run wild.
But, let's get you started with some inspiration. Here are 16 cute, simple, and easy cupcake cake ideas for beginners.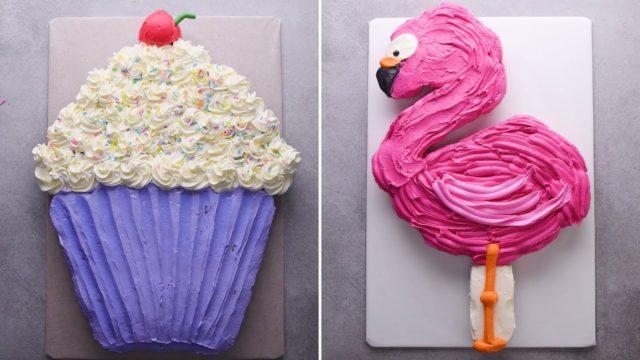 1. Fish
Tutorial: https://www.mycakeschool.com/blog/fish-cupcake-cakea-blog-tutorial/
This fish cupcake cake is made using a combination of cupcakes and cake and is super easy to put together.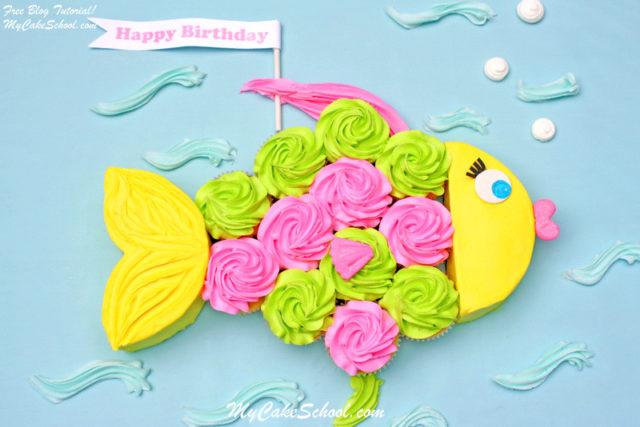 2. Easter Bunny
Tutorial: https://www.craftymorning.com/pull-apart-easter-bunny-cupcake-cake/
Make this adorable bunny the centerpiece to your Easter celebration kids' table, or just make it for your bunny-loving child's birthday.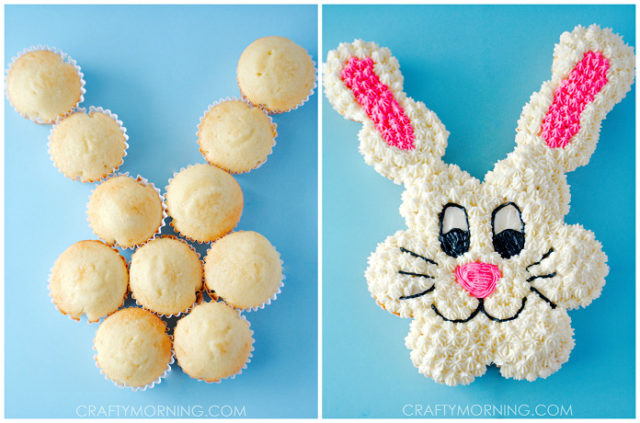 3. Ice Cream Cone
Tutorial: https://www.mycakeschool.com/blog/ice-cream-cone-cupcakes/
Are you someone that can never choose between what flavor of ice cream to get? This ice cream scoop cupcake cake is the perfect thing to make! You can even customize each color of the scoop with different flavors of icing.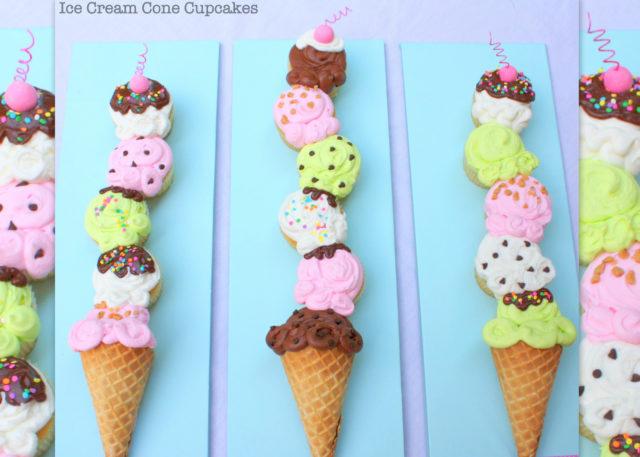 4. Princess Dress
Tutorial: https://thewhoot.com/whoot-news/recipes/princess-pull-apart-cake
The princess in your life deserves a cake that is worthy of her highness (and cuteness), so make her this adorable dress cupcake cake complete with it's own tiara, pearl necklace, and… wand?