Your DIY Guide To Thanksgiving – 25+ Ideas For Food, Decor, & Favors
If you're someone like me – someone that loves to get creative and do things yourself – then holidays are your favorite time of the year because of all the fun DIY opportunities available. And lucky for you, there are plenty of awesome and creative ideas out there in the inter-verse, submitted by talented and creative people like you and I.
Well, Thanksgiving is just around the corner, so get out your fancy paper and paint, or put on your oven mitts and get ready to craft and cook!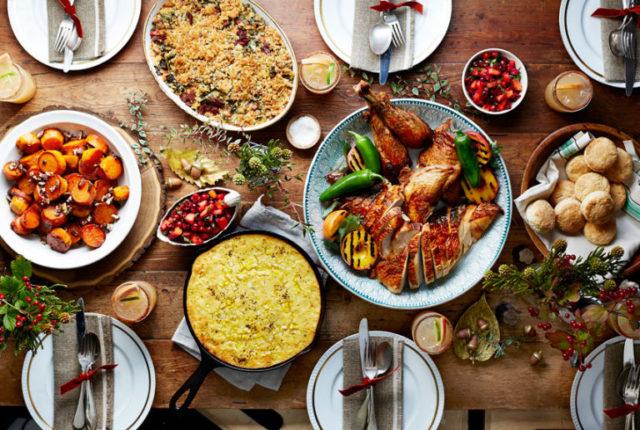 Food
Here's the deal, you probably already have your tried and tested recipes that your family makes and swears by. But trying new things runs in the blood of a DIYer. And how else would you know if something better was out there if you refused to even give it a try?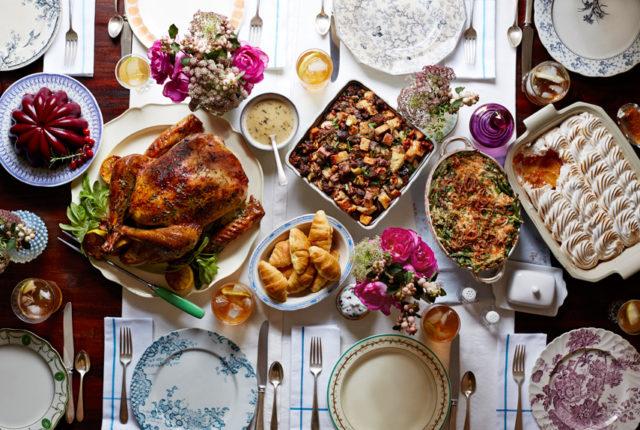 1. Easiest Salt-and-Pepper Turkey
Tutorial: https://www.countryliving.com/food-drinks/recipes/a36673/easiest-salt-and-pepper-turkey/
Yeah, it's easy. Yeah, the main ingredients are salt, pepper, and turkey. Yeah, it's delicious!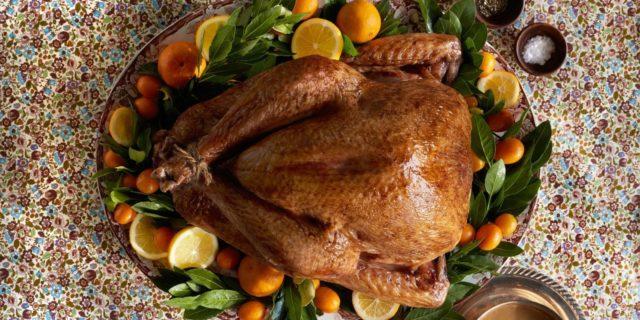 2. Vegetarian Wellington
Tutorial: https://www.seriouseats.com/recipes/2014/11/vegetables-wellington-the-ultimate-plant-based-vegan-holiday-roast-recipe.html
If you've got non-meat-eaters coming to your Thanksgiving dinner, this is the perfect filling dish for them. And what's better, it's vegan too!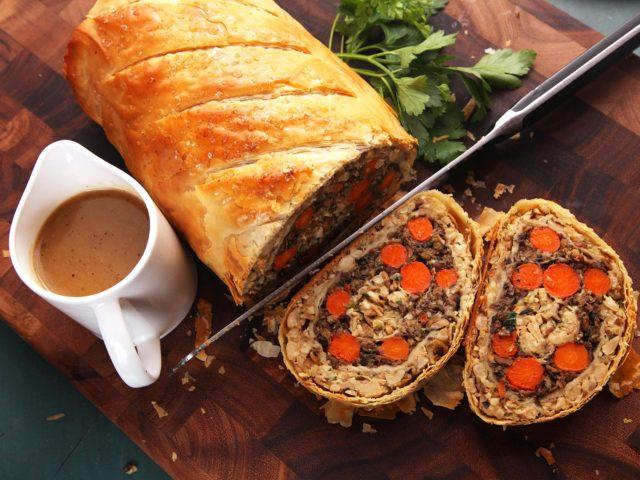 3. Cheese Tray Turkey
Tutorial: https://alsothatsit.blogspot.in/2013/11/cheese-tray-turkey-as-promised.html
A great thing to have laid out before the guests arrive so they can nibble on some cheese and crackers while the meal gets ready.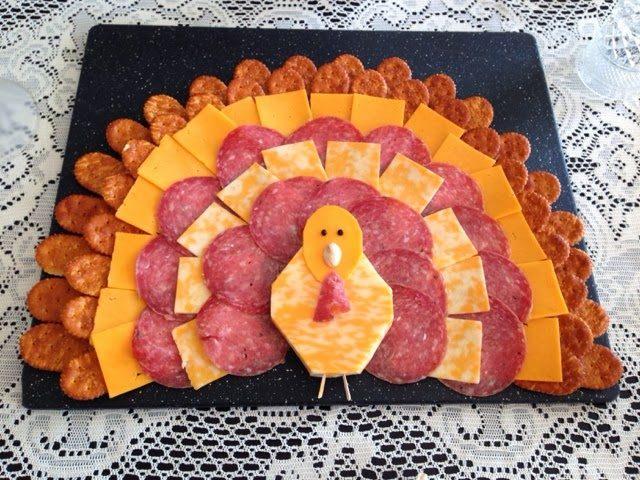 4. Spinach Puffs
Tutorial: https://deliciouslydeclassified.com/2013/11/19/spinach-puffs/
This is a delicious side dish that you can add to your Thanksgiving dinner menu, and its a make ahead recipe too.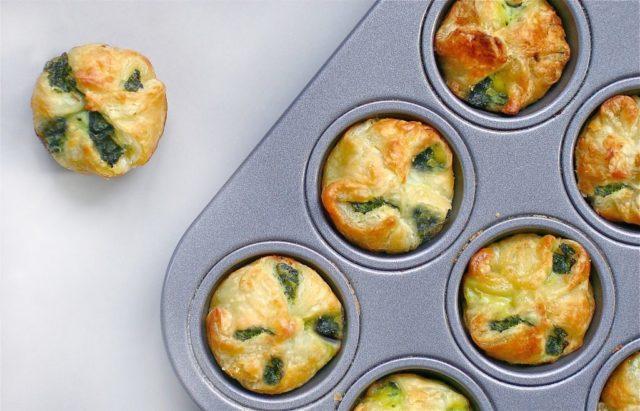 5. Mashed Potato Casserole
Tutorial: https://houseofyumm.com/mashed-potato-casserole/
If you love mashed potatoes and casseroles as separate dishes, we can guarantee this will be your new favorite thing because it's a combination of both!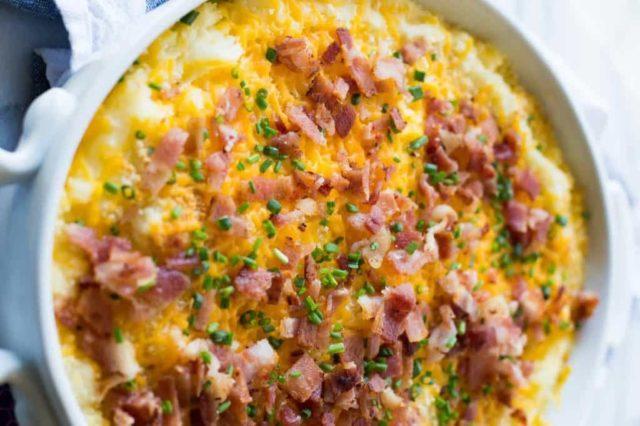 6. Spinach-Artichoke Deep-Dish Pizza
Tutorial: https://www.countryliving.com/food-drinks/recipes/a39362/spinach-artichoke-deep-dish-pizza-recipe/
Pizza for Thanksgiving dinner? Yes, please!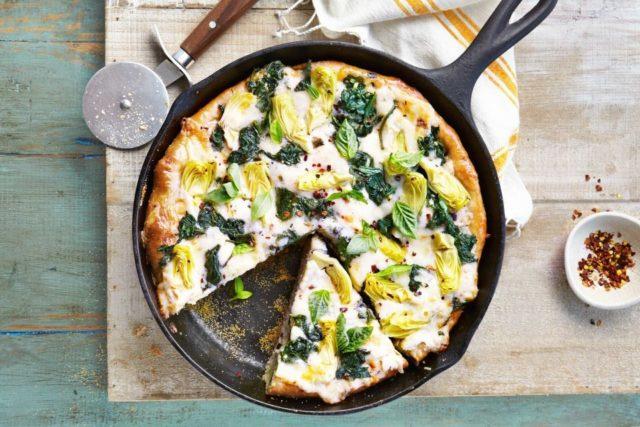 Desserts
Let's move on to what comes after dinner (when you're probably already filled to the brim) – more food! Here are some awesome ideas for the sweeter side of things!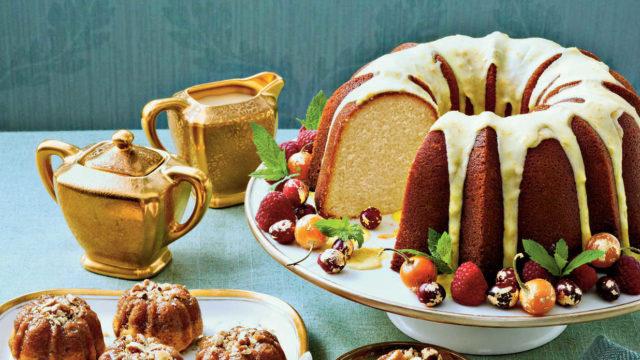 7. Turkey Leg Cake Pops
Tutorial: https://www.goodsbykcreative.com/2012/11/15/sweet-thanksgiving-turkey-legs-tutorial/
What a genius idea! On top of being super adorable and totally on theme, it's easy to make for a crowd and can be prepared well in advance.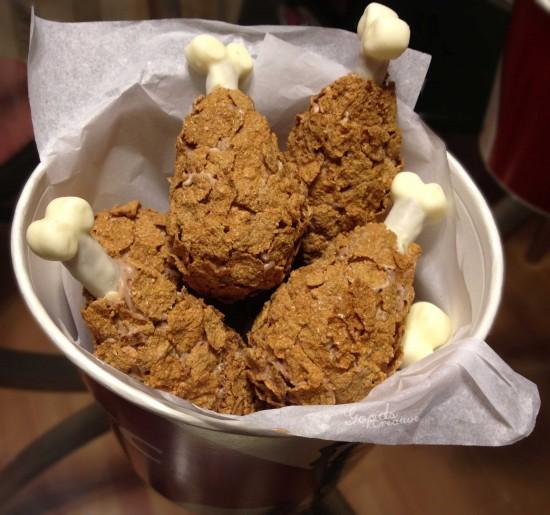 8. Rose Apple Tart
Tutorial: https://www.countryliving.com/food-drinks/recipes/a40043/apple-blossom-tart-recipe/
This elegant dessert is not only mouthwatering, it's so gorgeous to look at (and surprisingly easy to make)!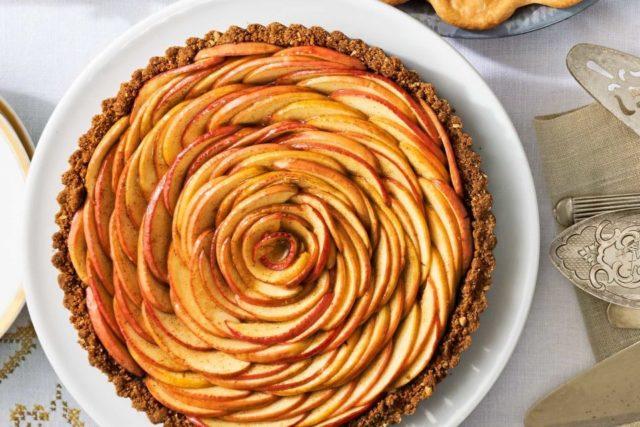 9. Handprint Turkey Cookies
Tutorial: https://www.goodsbykcreative.com/2012/11/15/sweet-thanksgiving-turkey-legs-tutorial/
These cute cookies can even double as a place-card, so you can get two birds in one stone (get it?)!
10. Vegan Pumpkin Swirl Cheesecake
Tutorial: https://minimalistbaker.com/vegan-pumpkin-swirl-cheesecake/
Yes, it is as amazing as it sounds! Replace that regular pumpkin tart with this twist on a classic and wow your guests. (And yeah, it's vegan!!!)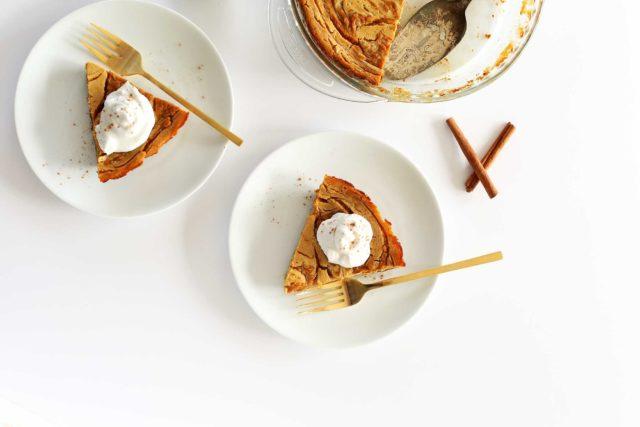 11. Reese Cup Turkeys
Tutorial: https://insidebrucrewlife.com/2012/11/reeses-turkeys/
Cute, easy to make, and so delicious!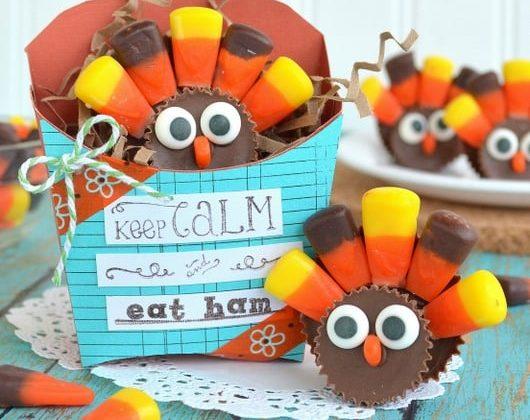 12. Turkey Cupcakes
Tutorial: https://www.goodtoknow.co.uk/recipes/536762/turkey-cupcakes
Turkey cupcakes are a classic for a reason. Delicious cupcakes and cute decorations, what more could you need?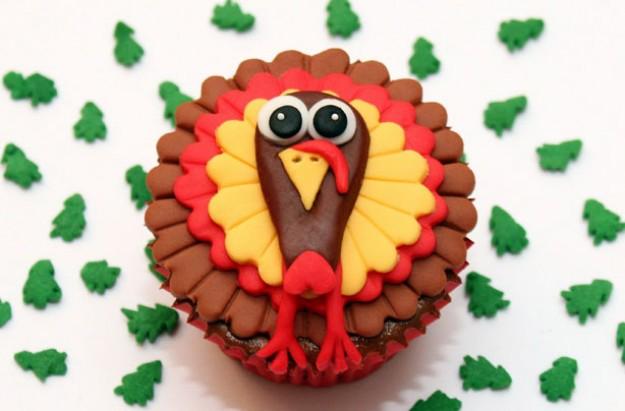 For The Kids
Make the holiday fun and exciting not just for the adults, but for the kids as well. Trust us, they'll elevate your status to "cool (insert relative)" and look forward to spending all the holidays with you!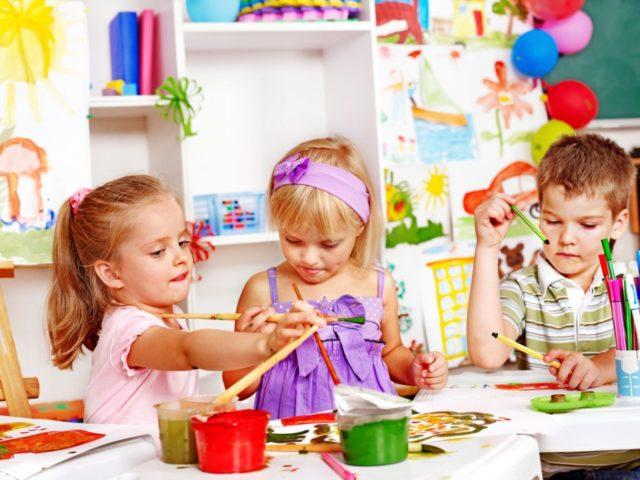 13. Turkey Cone Party Hat
Tutorial: https://www.craftymorning.com/turkey-cone-craft-kids-make-hat-idea/
This is the cutest party hat ever! And what's better, you can get the kids to make it themselves before dinner so it can keep them occupied while you get everything ready.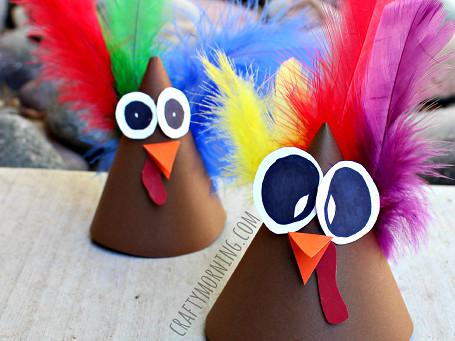 14. Handprint Turkey Hat
Tutorial: https://www.craftymorning.com/make-handprint-turkey-hat-thanksgiving-craft/
This is another cute party hat idea that kids could make themselves.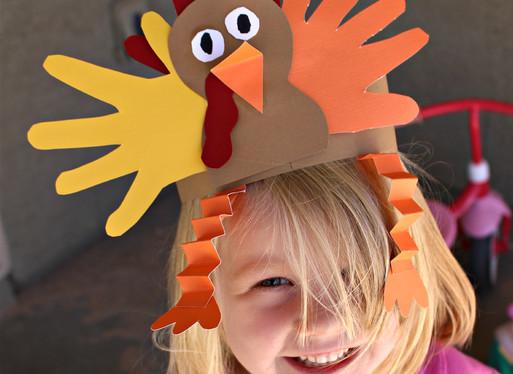 15. Felt Turkey Crayon Holder
Tutorial: https://www.skiptomylou.org/felt-turkey-crayon-holder/
This is an awesome Thanksgiving gift to send the kids home with.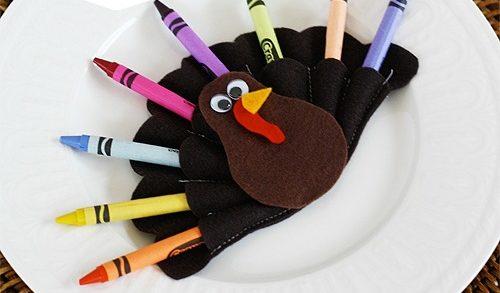 16. Thank-You Tree
Tutorial: https://www.etsy.com/in-en/listing/62337493/tree-of-thanks-with-leaves-diy-printable?ref=pr_shop
This is a cute idea for décor, but also a great way to remind kids what the holiday really is about.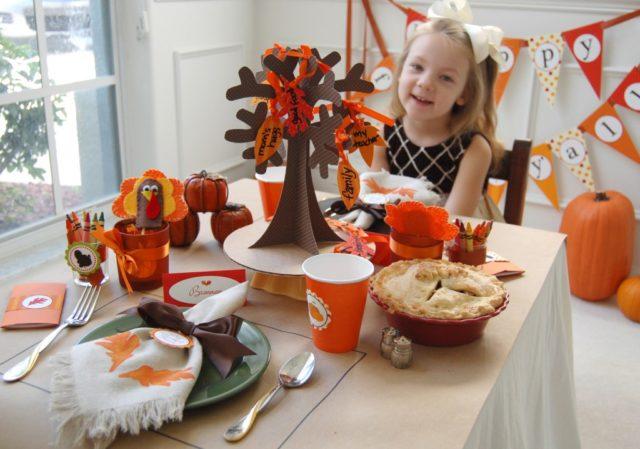 17. Thankful Turkey Book
Tutorial: https://b-inspiredmama.com/thanksgiving-crafts-for-kids-turkey-book/
Another Thanksgiving craft idea for the kids to make out of old cereal boxes, and be reminded of everything they have to feel thankful about.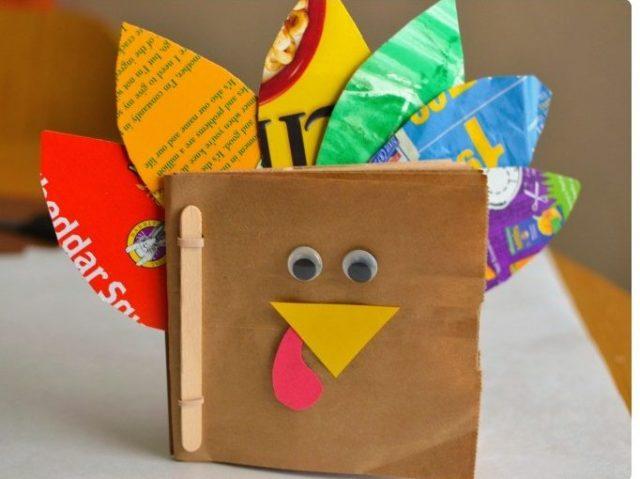 18. Footprint & Feathers Turkey
Tutorial: https://funhandprintartblog.com/make-footprint-turkey-using-feathers.html
There's an abundance of handprint turkey crafts, but what about footprint turkey crafts?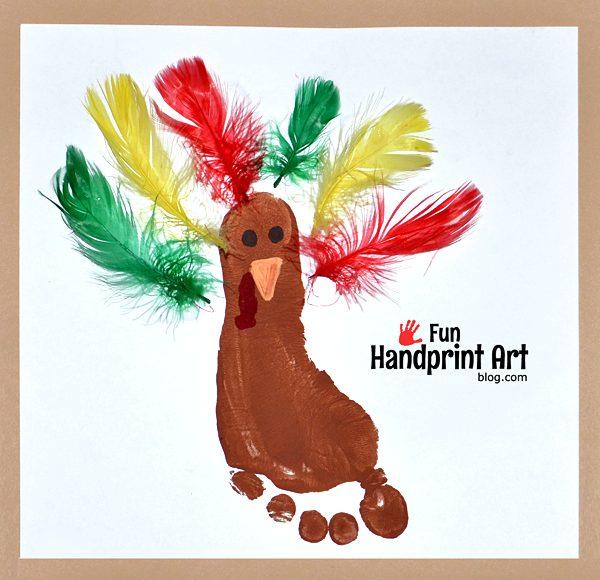 Wall & Table Decor
The food looks and tastes amazing, but a bit of DIY can make the table and the setting behind it look incredible as well!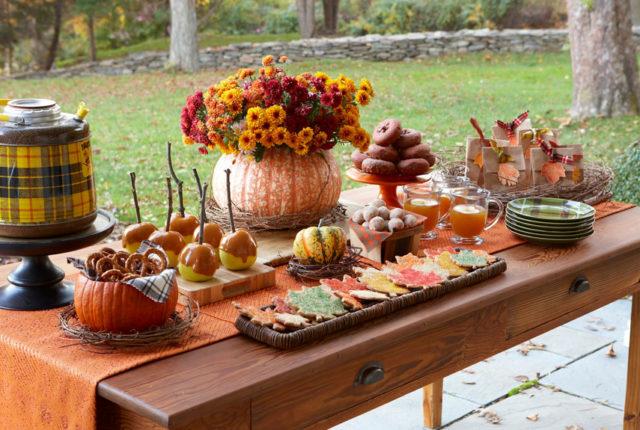 19. Simple Candle & Coffee Bean Centerpiece
Tutorial: https://www.calmcradle.com/blog/fall-diy-simple-candle-and-coffee-bean-centerpiece
This awesome DIY centerpiece proves that coffee beans aren't just for grinding and drinking!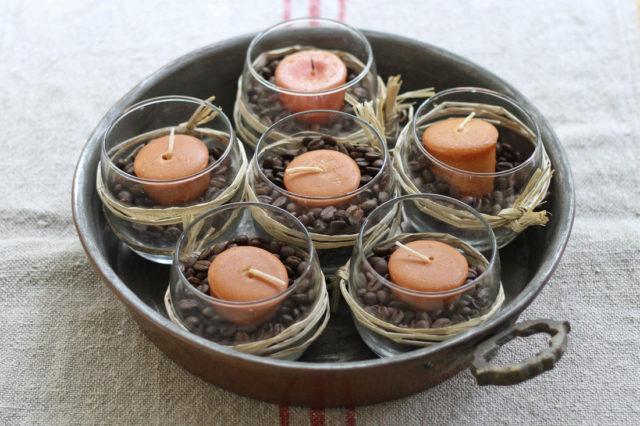 20. Crepe Paper Flower Centerpiece
Tutorial: https://www.womansday.com/home/crafts-projects/a60456/how-to-make-crepe-paper-flowers/
This flowery centerpiece adds a soft touch to the table.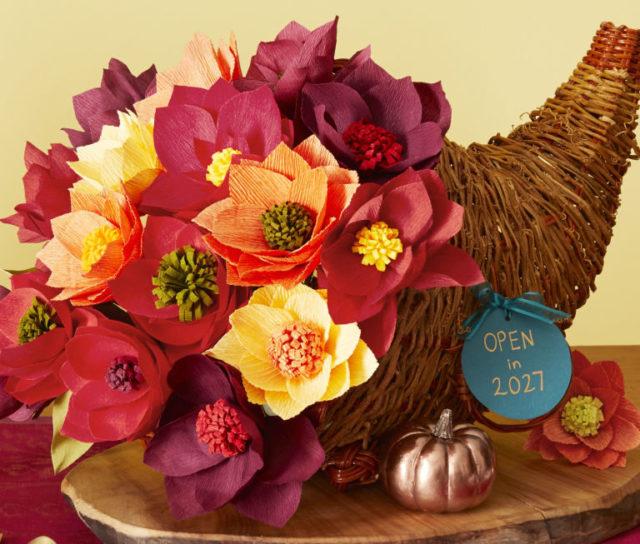 21. Neon Pinecone Placeholder
Tutorial: https://camillestyles.com/thanksgiving/diy-neon-pine-cone-placecard-holder/
This super cute placeholder is a fun and unique way to incorporate a bit of fall nature into your dinner decor!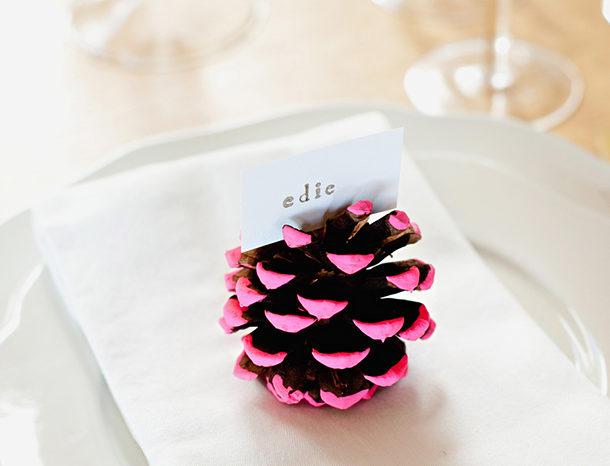 22. Scalloped Garland
Tutorial: https://www.homeyohmy.com/diy-thanksgiving-garland/
This is a really fun wall banner that is colorful and makes an impact. It also makes a great backdrop for Thanksgiving family photos.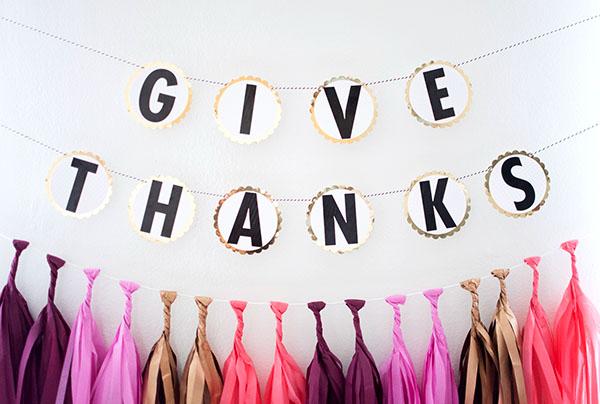 23. Thanksgiving Gold Corn Place Holders
Tutorial: https://camillestyles.com/thanksgiving/diy-neon-pine-cone-placecard-holder/
These are another awesome place-card idea to class up the affair. If you didn't want to put the guest's names on the table, you could still make these golden corns to just decorate the table by themselves.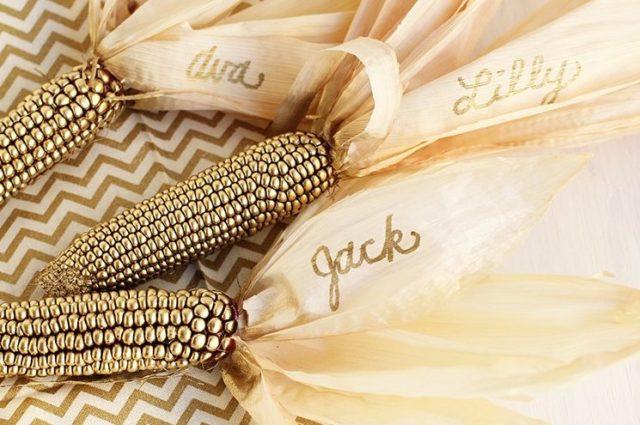 24. Pumpkin Vase
Tutorial: https://apumpkinandaprincess.com/diy-pumpkin-vase/
This pumpkin converted into a vase is a gorgeous centerpiece that is sure to impress your guests. And you can leave it up after Thanksgiving too.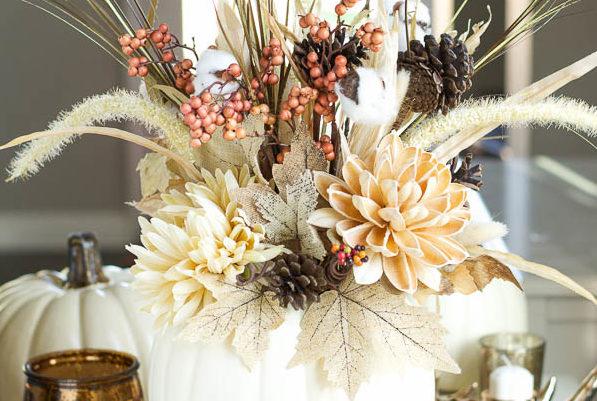 Favors
So, you've just thrown the best Thanksgiving dinner, but you have to send the guests home with an awesome favor or they'll forget about all your hard work too soon, right?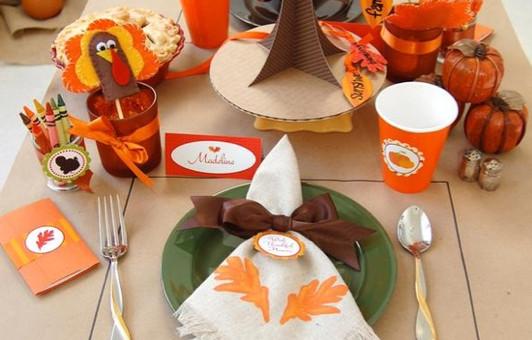 24. Thanksgiving Leftover Take-Home Bag
Tutorial: https://ohsobeautifulpaper.com/2013/11/printable-thanksgiving-leftovers-take-home-bags-labels/
No more giving out leftovers in boring containers! These printables are really easy to make and give you a unique way to pack up extra food to send home with guests.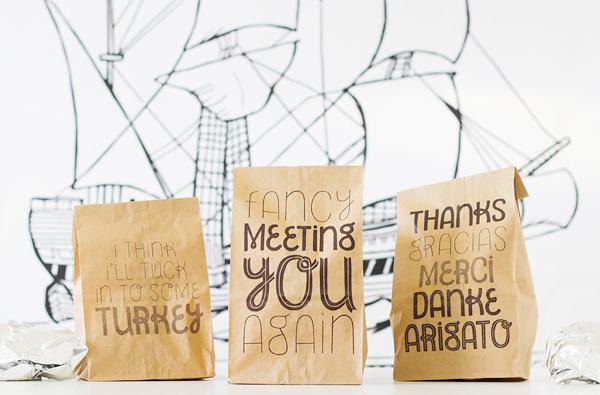 25. DIY Cards
Tutorial: https://divascuisine.com/thanksgiving-day-card-ideas/
These innovative and interesting cards are just ideas that can help inspire you – you can totally customize the design to make it your own!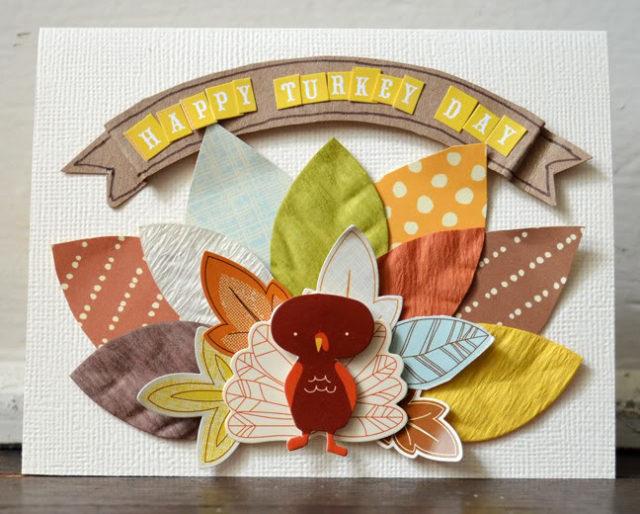 26. Turkey Treats
Tutorial: https://www.cleanandscentsible.com/turkey-treats/
An awesome and fun way to pack little candies that you can hand out to kids on their way home.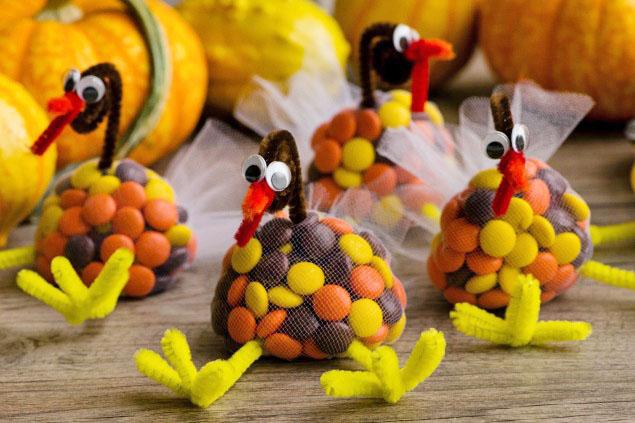 27. Spiced Nuts
Tutorial: https://thenotquitevegan.wordpress.com/2011/11/23/rosemary-chipotle-spiced-nuts/
This spiced nuts mason jar is a great Thanksgiving party favor to give the adults of the dinner party. It can also be customized to each person regarding flavors and what you write on it!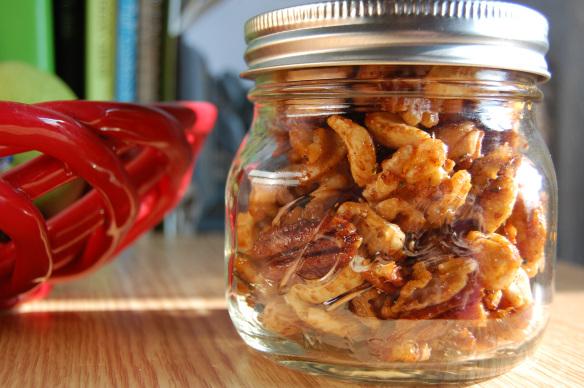 Share On Facebook