Luxury Hotels Suites Around the World That Are Way Beyond Your Budget
Got a few million dollars to splurge? Why not stay at these luxury hotel suites from around the world?
The Royal Penthouse Suite, Hotel President Wilson
Having been recently knocked down from its status as the most expensive hotel suite in the world, it still remains pretty high on the list. Made up of twelve lavishly decorated rooms with custom furniture, décor and artwork and attached bathrooms with marble fittings, it also houses a Steinway piano. The suite looks over the gorgeous Lake Geneva and the Swiss Alps, offering one of the best views anywhere in the world.
Where: Geneva, Switzerland
How Big: 1,680 sq. meters
How Much: approx. $60,000 – $67,000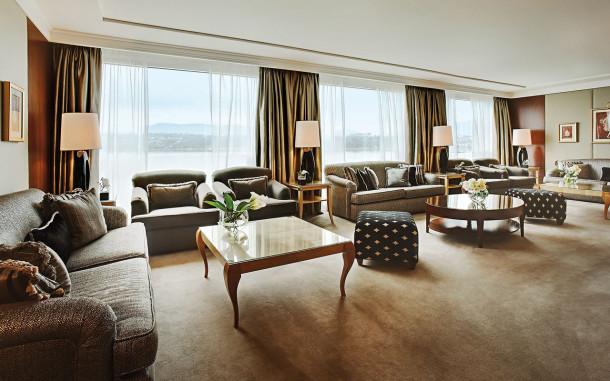 The Grand Penthouse, The Mark
As the most expensive hotel suite in the world, it spans the tw o topmost floors of the hotel, it comprises of a private elevator, five bedrooms, a library, lounge, wet bars, and a massive dining room. All the rooms are furnished with custom-made furniture and the hotel offers one of the best views in the city. Private meals by Chef Jean- Georges, in-suite hair styling sessions by Frédéric Fekkai Salon and 24/7 suit tailoring from Bergdorf Goodman
Where: New York City, USA
How Big: 1,115 sq. meters
How Much: approx. $75,000 – $86,000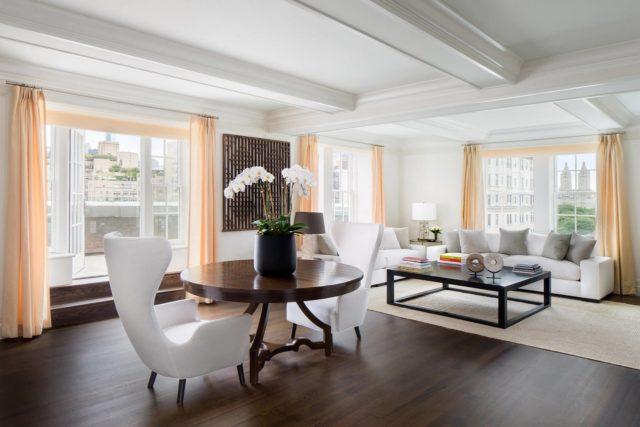 The Apartment, Connaught Hotel
Designed by renowned architect David Collins, the two-bedroom penthouse looks like the dream house of an antique collector with a very expensive taste and a pocket as deep as a well. Four poster beds with silk draping, specially-commissioned furniture and artwork, antique décor and limited-edition books are just a few of things you'll find inside. The room also comes with two landscaped terraces, its own butler, and meals prepared by Michelin-starred chef Hélène Darroze.
Where: London, England
How Big: 285 sq. meters
How Much: approx. $25,000 per night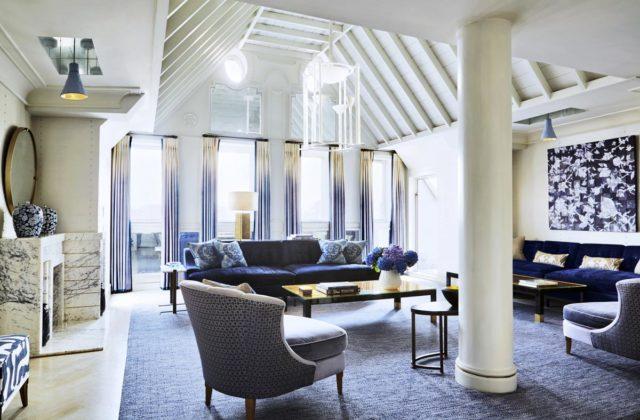 Hilltop Estate Owner's Accommodation, Laucala Island Resort
Take about the club of Elites. Situated on a private island, Hilltop is only one of 25 luxury hotels and resorts located on it. And it's not as easy as slamming down a platinum credit card; in order to stay here you have to fill out an application, which is then vetted by owner and billionaire Dietrick Matechitz, who also owns Red Bull. Positioned all the way up on the hills, it comes with its own panoramic swimming pool, a nanny, a private chef, and a chauffeur.
Where: Laucala Island, Fiji
How Big: 1,200 sq. meters
How Much: approx. $40,000 – $55,000 per night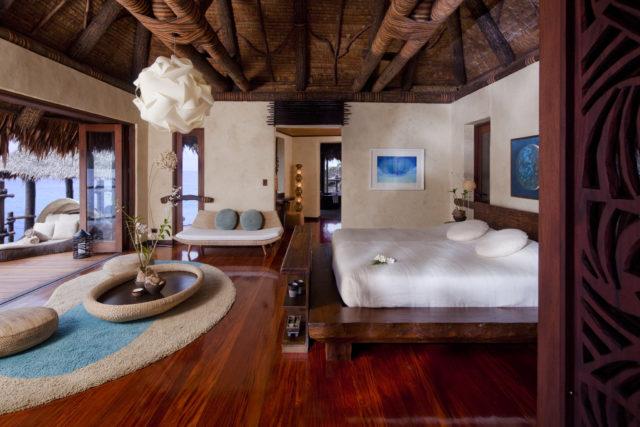 Ty Warner Penthouse, Four Seasons Hotel
This hotel took seven years and a whopping $50 million to build. Standing taller than any other building in Manhattan, it gives you the highest and best 360-degree floor-to-ceiling view of the city. Designed by celebrated architects IM Pei and Peter Marino, elegance and luxury oozes everywhere you look, from the 18th century Japanese silk pillows to the extensive collection of limited edition books. A chauffeured Rolls-Royce Phantom, personal trainer, full spa treatments, and unlimited champagne and caviar are also part of the package.
Where: New York City, USA
How Big: 400 sq. meters
How Much: approx. $45,000 – $60,000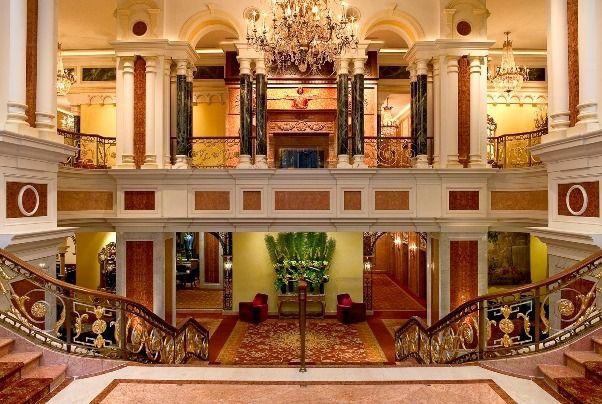 The Shahi Mahal Suite, The Raj Palace Hotel
Situated in Jaipur, the capital of the state Rajasthan which was once ruled by kings and queens. A stay at this hotel will make you feel like one of them as this actually was formerly a Maharaja's palace. Comprising of four floors and six bedrooms filled with lavish décor made of stucco, ivory, mirror work and gold leaf. It also comes with a private museum, swimming pool, and a roof terrace, with panoramic views of the 'pink city'.
Where: Jaipur, India
How Big: 1,500 sq. meters
How Much: approx. $45,000 per night
Share On Facebook