DIY Homemade Natural Beauty and Personal Care Products
Taking care of yourself is pretty essential to keep looking and feeling as young as ever! But quality beauty and personal care products don't come cheap, and with costs rising for just about anything and everything, people understandingly prioritize other costs over expensive cosmetic items. Others are afraid of buying products to put on their face and body that may contain unknown chemicals and ingredients.
Well, there's good news!
You don't have to spend crazy amounts of money on fancy cosmetic brands or worry about what you're putting on your body, because you can make your own personal care and beauty products right at home with natural ingredients that shouldn't be too hard to find! This way, you can take care of your body, and feel good about it!
Here are some cheap and easy DIY natural beauty and personal care products that you can make at home!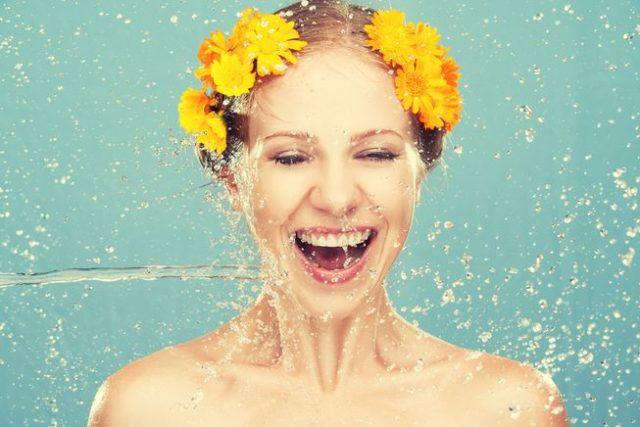 1. Turmeric Face Mask
This turmeric face mask has so many good effects that it's better than any other face mask you can find! It has anti-bacterial properties, lightens dark spots, fights ace, provides anti-aging effects, and so much more!
Tutorial: https://www.healthambition.com/turmeric-face-mask-acne-skin-health/
1 teaspoon turmeric
1 teaspoon honey
1 teaspoon milk
Put the turmeric and honey into a bowl and mix until it becomes a paste. Slowly add milk to dilute and achieve the desired consistency (you may need more than 1 tsp).
Remove all makeup and wash your face with warm water before applying the mask. Make sure it covers all areas except the eyes and let dry for 15-20 minutes (no more). Wash off with warm water. Repeat daily until you see improvement.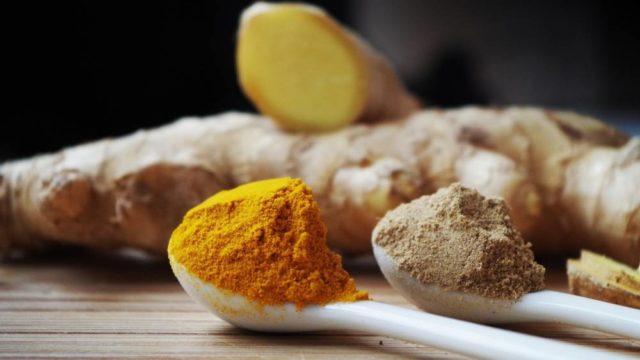 2. Coconut Oil Based Deodorant
This stuff is much better than the store-bought chemical-laden deodorants. It's also super easy to make with just a few ingredients and is easily customizable according to your favorite scents.
Tutorial: https://making-today-beautiful.com/2013/10/23/homemade-deodorant-using-coconut-oil/
1/3 Cup of Baking Soda
1/2 Cup of Arrow Root (available at health food stores, but can be substituted with cornstarch)
5 Tablespoons of Extra Virgin Coconut Oil.
5-10 Drops of Essential Oils
Melt the coconut oil if necessary and mix everything together. You can then add more dry or wet ingredients to reach the preferred consistency.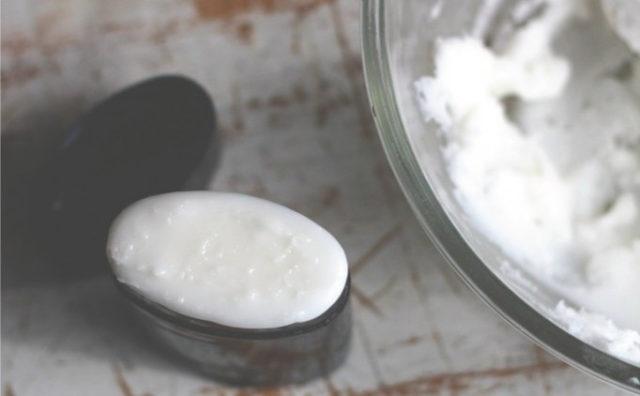 3. All-Natural Teeth Whitener
Keep those pearly whites shining with a few simple steps!
Tutorial: https://bodyunburdened.com/diy-all-natural-teeth-whitener/
1 teaspoon Aluminum-free baking soda
1 teaspoon 3% food grade hydrogen peroxide (NOT the same as regular hydrogen peroxide, which is not fit for ingestion)
Peppermint essential oil
Mix baking soda with hydrogen peroxide into a smooth paste and add a few drops of the peppermint oil. Dip your toothbrush in the paste and brush for about 2 minutes before brushing with regular toothpaste.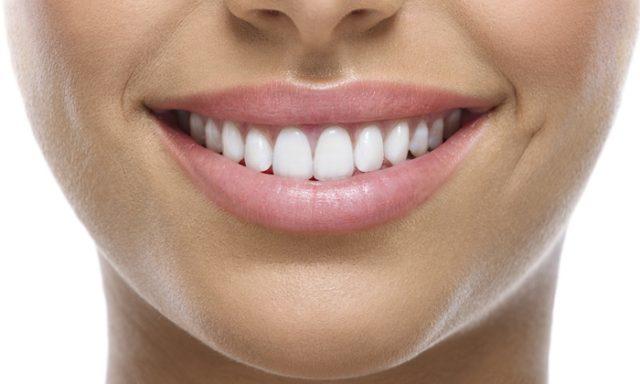 4. Sweet Lip Scrub
This lip scrub isn't just going to give you sweet, soft and kissable lips, it's also super sweet so you can lick it right off!
Tutorial: https://www.rosychicc.com/2014/01/lip-exfoliation-remedies.html?m=1
1 tablespoon honey
1 tablespoon coconut oil
2 teaspoons brown sugar
Mix together the honey and coconut oil until they become one. Add the sugar and mix. Add more coconut oil if necessary. Use a bit of lip scrub, gently brush it off and then use this lip balm for plump lips!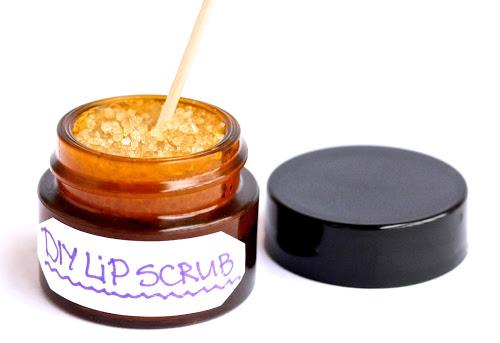 5. Blackhead Pore Strips
We've all stared at our faces in the mirror and wished we could get rid of those unsightly blackheads. Well, now you can by just using a couple ingredients you probably have in your pantry cupboard and fridge!
Tutorial: https://thecrunchymoose.com/pore-strips/
1 Tablespoon Good Quality Gelatin
1.5 Tablespoon Dairy (Milk, Yogurt, or Kefir)
Mix ingredients in a pot, and heat on low heat for a few minutes until the gelatin has dissolved.
Remove from heat and let cool if needed. Be careful not to let it cool too much as the gelatin will set, just until it is cool enough to not burn your skin.
Apply a thin layer on your face anywhere you want to clean your pores. You can use a plastic spoon to spread the mix, or a clean makeup brush. Let sit for 10-15 minutes, and peel the strips off.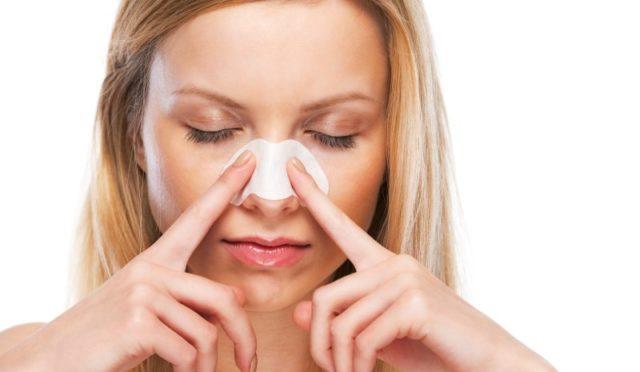 6. DIY Makeup Remover
When was the last time you looked at the list of ingredients at the back of your makeup remover bottle? Let me say this, there are definitely more than seems necessary and most of them you won't even be able to pronounce! Here's an all-natural simple makeup remover that'll do the trick just as fine.
Tutorial: https://thecrunchymoose.com/pore-strips/
2 oz. organic almond oil
4-5 drops essential oils (as preferred)
Add almond oil to a 2 oz. glass bottle with dropper. Add essential oils and recap bottle. Shake well and use as needed.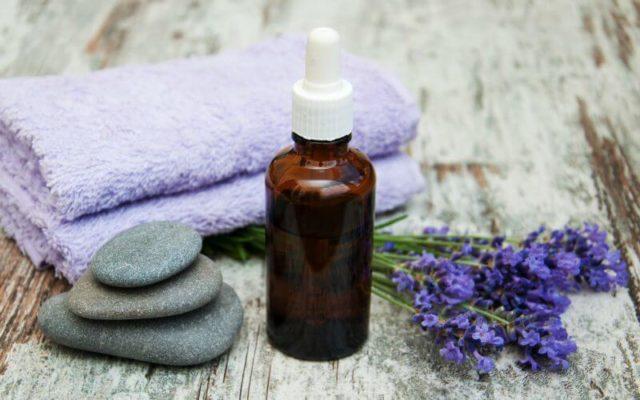 7. Coconut Oil & Honey Hair Mask
This simple hair mask that you can make with ingredients you are sure to have in your kitchen will clean your hair of residual hair products and dust, moisturize it, and make it smooth and shiny!
Tutorial: https://madincrafts.com/homemade-gift-coconut-oil-honey-hair/
2 parts coconut oil, melted
2 parts honey
1 part apple cider vinegar
Mix together and pour into a microwaveable jar. The hair mask will naturally separate in the jar, Re-melt and stir before each application. Leave on hair up to 0 minutes and wash as usual!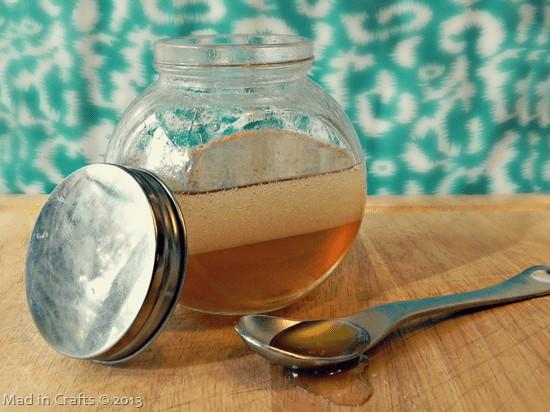 8. Red Grapefruit Whipped Body Lotion
A creamy body lotion that will give you creamy smooth and soft skin!
Tutorial: https://www.dailysqueeze.com/post/75230743440/red-grapefruit-whipped-body-lotion-this-creamy
½ cup virgin coconut oil, at room temperature
2 tablespoons raw shea butter, at room temperature
1/8 teaspoon pure almond extract or 2 drops almond oil
Zest of 1 red grapefruit
2 teaspoons tapioca starch
Place the coconut oil, shea butter, almond extract and zest in the bowl of a mixer fitted with the whisk attachment. Mix on medium for 30 seconds. Turn to high and whip the lotion for about 4 minutes, until it is light and fluffy. Scrape the sides of the bowl as needed. Add the tapioca starch and mix for 30 more seconds.
Transfer to a jar with a lid and store at room temperature for up to a month.
Share On Facebook