9 Dishes To Use Up Leftover Roast Chicken
We've all been there; it's Sunday night roast dinner and you have friends and family over. You're worried about whether there's enough food for everyone, but surprise (not really), there's so much left over!
Instead of trying to shove leftover chicken into Tupperware boxes and force them into unwilling guests, save it for yourself and you can make a quick weekday lunch or dinner using them. Saves you time and money, score! There's also so many things you can do with other leftovers like rice, mashed potatoes, etc.,etc., but those are for another post.
For now, let's look at how you can use up leftover chicken: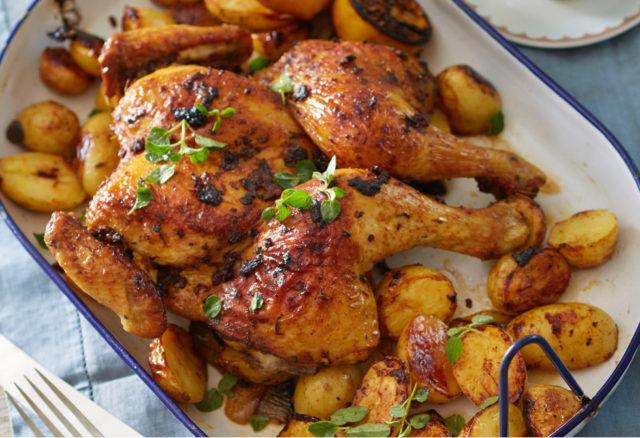 1. Make Sandwiches & Wraps
The possibilities here are just endless. You could mix it up for each day of the week with different salads, sauces, and accompaniments; all using the same leftover chicken!
Roast Chicken Sandwich
Source: http://marmadukescarlet.blogspot.in/2012/06/i-love-my-lunch-my-favourite-roast.html
Ingredients:
leftover roast chicken, shredded
3 tbsp mayonnaise
1 tbsp natural yoghurt
1 tbsp fresh lemon juice
¼-½ tsp smoked paprika
salt and pepper
6-8 x baby plum tomatoes, sliced
½ x cucumber, halved, deseeded and sliced
rocket leaves
a good rustic loaf
Directions:
In a bowl, combine the mayonnaise, yoghurt, lemon juice, paprika, salt, pepper, and chicken. Mix well.
Divide the mixture into four sandwiches, top with rocket, tomato, and cucumber. Slice and serve!