Have you heard double-pedal bicycling was an important event in the Summer Olympics? Do you know tug-of-war too was a part of the games? Here are five such sports that we don't know existed in Olympics
Race Walking
Race Walking, or else just Racewalking in one word form, is a long-distance discipline in sport of athletics. It is a completely different format of running. Competitors need to keep in contact to the ground a leg while walking in speed. It is in other word a foot race and usually is a road event. The sport is one of the important events in Summer Olympics and is contested in two racewalking distances – 20 kilometers (for both men and women) and 50 kilometers (for men only). The IAAF World Championships in Athletics organizes the race walking regularly. The IAAF World Race Walking Cup was first held in 1961. It is said the sport emerged from a British culture.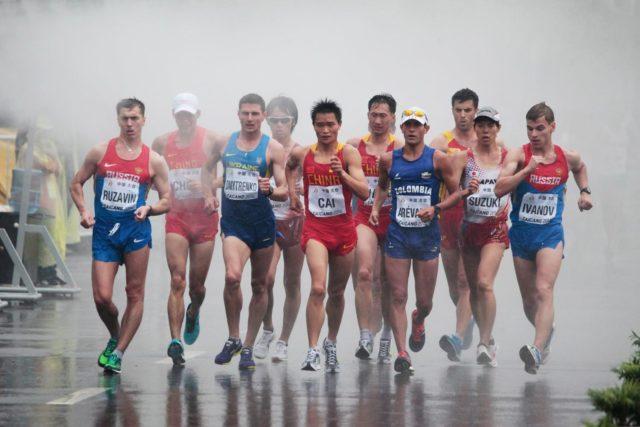 Roller Hockey
Roller Hockey was only once part of Olympics, during the 1992 Barcelona Summer Olympics Games in which the gold, silver and bronze medals were grabbed by Argentina, Spain and Italy respectively. It is also commonly called as Rink hockey or Quad hockey and is played with quad skates. Globally the Roller Hockey is played in about sixty countries. A minor variant of it is called as skater hockey. Championship of the sport is currently organized by International Ice Hockey Federation (IIHF) and Federation International de Roller Sports (FIRS).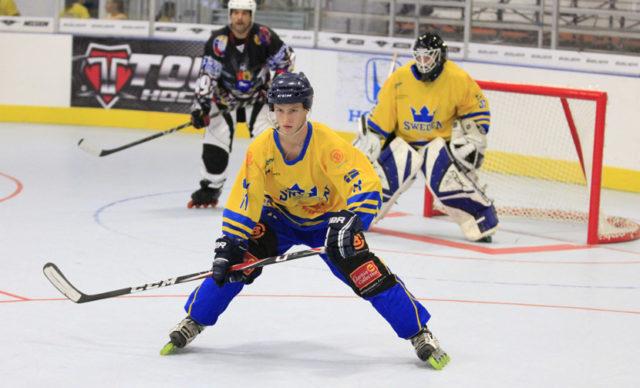 Tug-Of-War
Also commonly known as war of tug, tug war, rope war or tugging war, the event was originally practised in ancient Egypt, China and Greece citing legend the Sun and Moon played it over the light and darkness. The Tug-of-War was part of the Summer Olympics for about two decades between 1900 and 1920. However, the Tug of War International Federation (TWIF) organizes it for nation teams biannually as indoor as well as outdoor contests. Currently it is played in almost every country.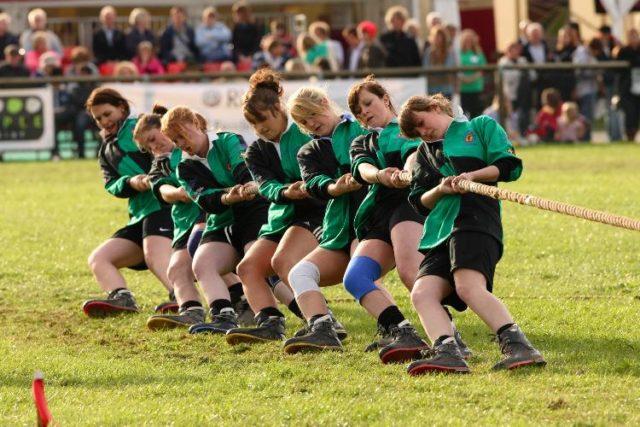 Handball
Also known as Olympic handball or team handball, the handball was first introduced in 1936 Summer Olympics in Berlin and then it was played outdoors and only by men. In the 1952 Summer Olympics the game was demonstrated and in the 1972 Summer Olympics in Munich the event was reintroduced by the Olympic Committee. It was played indoors. In the 1976 Summer Olympics handball was also played by women. The International Handball Federation was formed in 1946. Currently there are 197 member federations.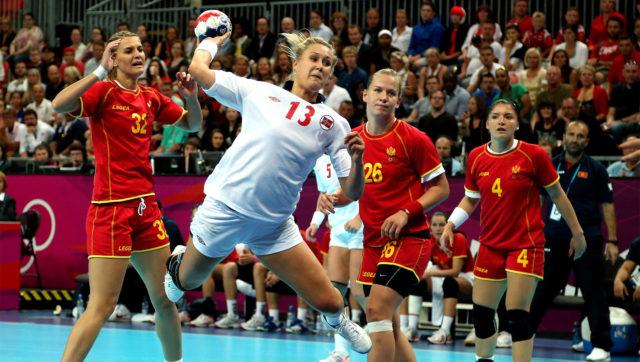 Tandem Cycling
Since 1972 the Tandem Cycling event has been discontinued from Olympics. It was first introduced in 1908 and the three medals were grabbed by France (Gold) and Germany. In the 1912 Summer Olympics the event was not held but it continued from 1920. Also known as twin, the tandem bicycle is designed to be ridden by more than one rider and the term 'tandem' refers to seating arrangement in a queue form and not side by side which is called as sociable.