Top 15 Most Beautiful Models In America
Models are the epitome of beauty. We look to them as they walk the runway and pose on magazine covers to tells what's "in" in terms of beauty, makeup, fashion, etc. America is a place of immense diversity – it is a melting pot of cultures and races from all over the world, without having anybody give up their individuality or heritage.
That's why some of the most beautiful models in the world are from America. Not all of them are blonde and blue-eyed; some of them are, and others come from a variety of different backgrounds. That's what makes the country great. So, here are 15 of America's most gorgeous supermodels.
1. Emily DiDonato
This Native-American beauty was born in Goshen, New York. She also has the ancestry of Italians and the Irish, which is the unusual mix of genes that give her unique beauty. With high cheek bones, piercing blue eyes, and luscious brown locks, she's a stunner!
Starting her career at Maybelline New York in 2009, DiDonato has gone on to work for many of the world's famous fashion retailers and brands. Some of the brands she has been the face of include H&M, Miu Miu, Oscar de la Renta, Giorgio Armani, Calvin Klein, Trussardi, Ralph Lauren, Just Cavalli, Missoni, Elie Tahari, Longchamp, Nicole Farhi, Aldo, Gap, Juicy Couture, and Guess.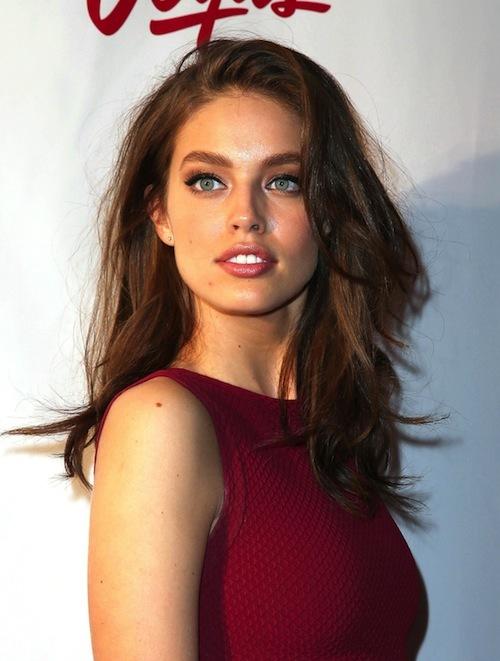 2. Gigi Hadid
Gigi Hadid is one of Hollywood's most popular it-girls of the moment. She's young, gorgeous, and has a massive social media following! Hadid began her career at the age of just 2, but her popularity skyrocketed when she signed onto IMG models in 2011. Since then, she has been in magazines and many advertisements (including BMW), and has been the face of Guess Clothing since 2011. She was named as one of the top 50 models by MODELS.com in 2014 and was the International Model of the Year as titled by the British Fashion Council.
She has also branched into fashion designing, as of 2016. She co-designed a capsule collection with Tommy Hilfiger called "Gigi by Tommy Hilfiger", and a boot collection for Stuart Weitzman titled "Gigi Boot".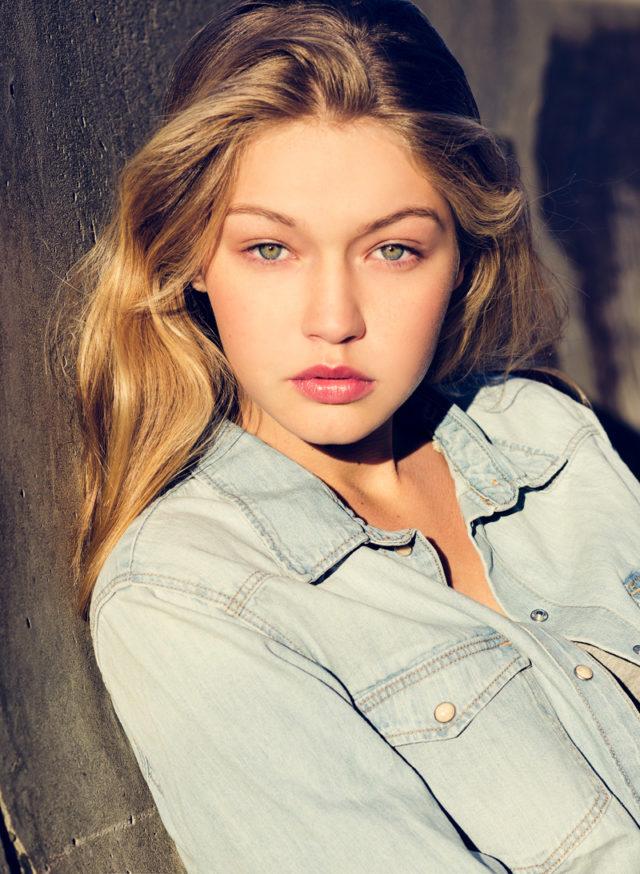 3. Angela Lindvall
Angela Lindvall is a Midwestern beauty to take the fashion world by storm. She was discovered by an IMG talent scout at a Kansas City fashion show when she was only 14 years old! Since then, she has appeared in advertising campaigns for many international fashion brands like Miu Miu, Versace, and Jimmy Choo.
She has also appeared in multiple magazines, everything from ELLE and Harper's Bazaar, to Marie Claire, Numero, and Vogue. She was also a Victoria's Secret angel from 2000 to 2008.
Lindvall has also dabbled in the world of acting, appearing in movies like Kiss Kiss Bang Bang in 2005, and Small Apartments in 2010.
4. Lindsay Wixson
Lindsay Wixson's looks are what make her stand apart from all the other models. Her most striking features are her plump "bee-stung lips" and gaped front teeth; her "rosebud pout" is also a signature. She has been placed 20th in the Top 50 Models Women list by MODELS.com, and has made a name for herself in the industry by working with designers and brands like Chanel, John Galliano, Versace Vanitas, Miu Miu, Jill Stuart and Alexander McQueen.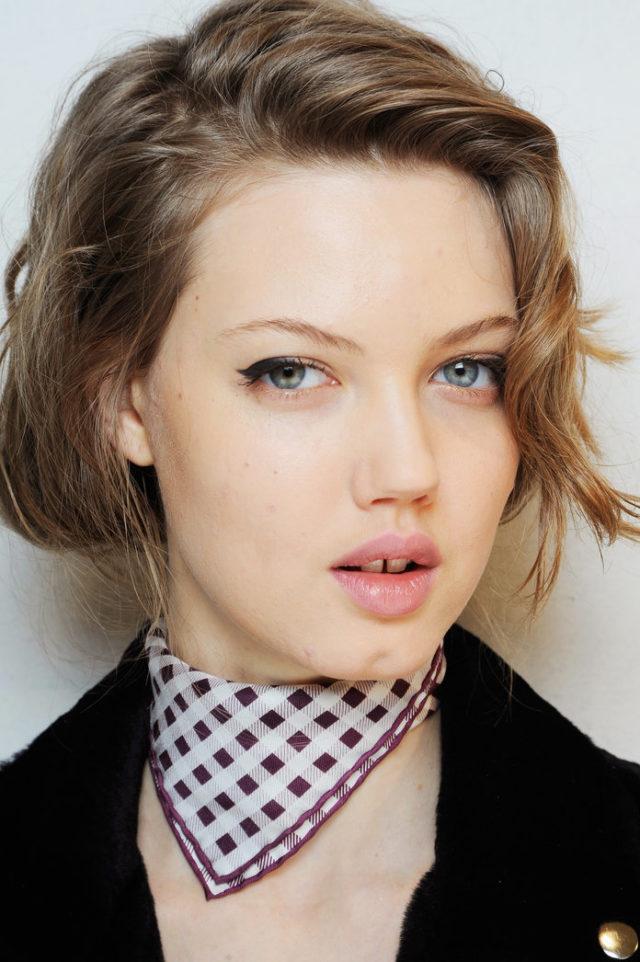 5. Joan Smalls
This Peurto-Rican beauty was the first Latino model to be the face of Estée Lauder cosmetics. She is one of the most in-demand supermodels of today's world and has made her mark on several platforms like the runway, on camera for advertising campaigns and on the cover of several magazines. She is a Victoria's Secret angel (since 2011), and one of the world's highest paid models.
Joan Smalls catapulted to prominence in 2010 when the relatively unknown model was booked to walk in the Spring/Summer 2010 catwalk show for Givenchy Couture.
Alongside her work for luxury labels, Smalls has appeared in editorials and covers for several fashion publications such as Harper's Bazaar, i-D, Interview, American Vogue, Love and Pop.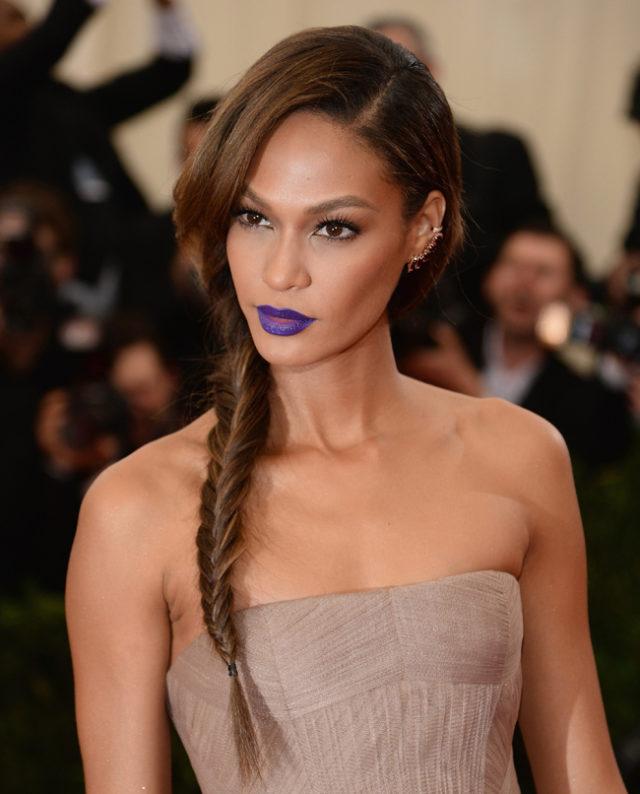 6. Taylor Hill
Born Taylor Marie Hill, this Midwestern 21-year old beauty is one the modeling world's current it-girls. Her innocent-looking eyes and wide lips give her a quiet allure that draws people in.
Hill has been a Victoria's Secret model since 2015, appeared on Vogue, and walked the runway for Paris couture and been the face of advertising campaigns for many brands like PINK, Miu Miu, Jimmy Choo, H&M, Lancôme, Versus, Armani Privé, Michael Kors, Ports 1961, Topshop, J Brand, Juicy Couture, Alexandre Vauthier etc. She was also voted the "Model of the Year" for social media at the Fashion Media Awards 2015.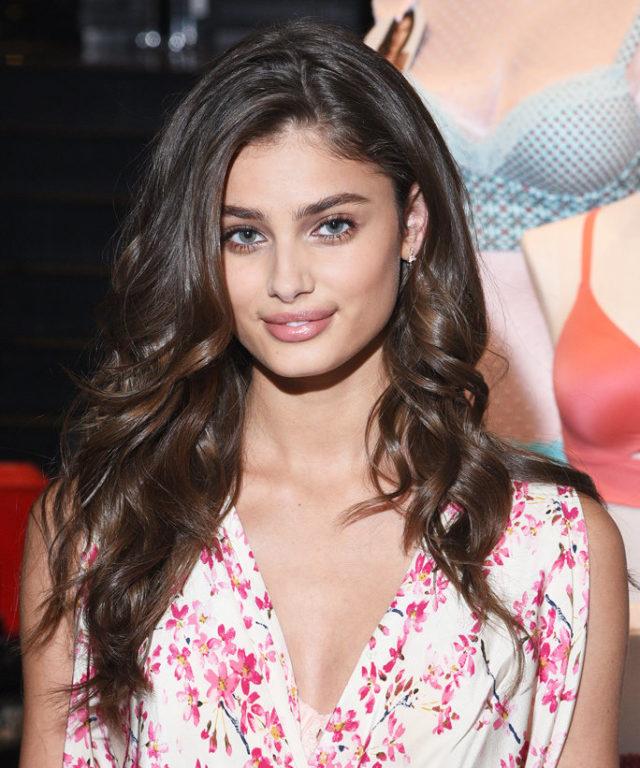 7. Tori Praver
Tori Praver is the ultimate representation of a "beach babe"! With her sunkissed skin, beachy blonde hair and striking good looks, it's no wonder that the better part of her modeling career has been spent seaside.
Tori Praver hails from South California and is most famous for appearing in the Sports Illustrated Swimsuit issues. She was also the youngest spokesperson for Guess Clothing at the age of 17, and a Global Brand Ambassador for Billabong (clothing) in 2009. She is also an entrepreneur; continuing with her image as the supreme surfer girl, she launched Tori Praver swimsuits in 2009.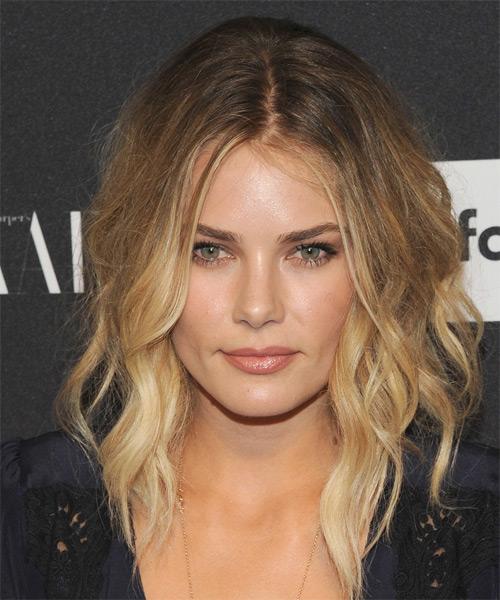 8. Martha Hunt
Martha Hunt is another young supermodel in America. With wavy blond hair, smoldering good looks, and a figure the envy of girls everywhere, she is what people think of when they say "All-American beauty".
Martha Hunt is a Victoria's Secret angel since 2015, but has walked the runway way before that. This North Carolinian beauty began her modeling career in 2007 with Issey Miyake, and is one of the most beautiful models in America today. She is the spokesperson for Free People, and also appeared in Taylor Swift's "Bad Blood" music video.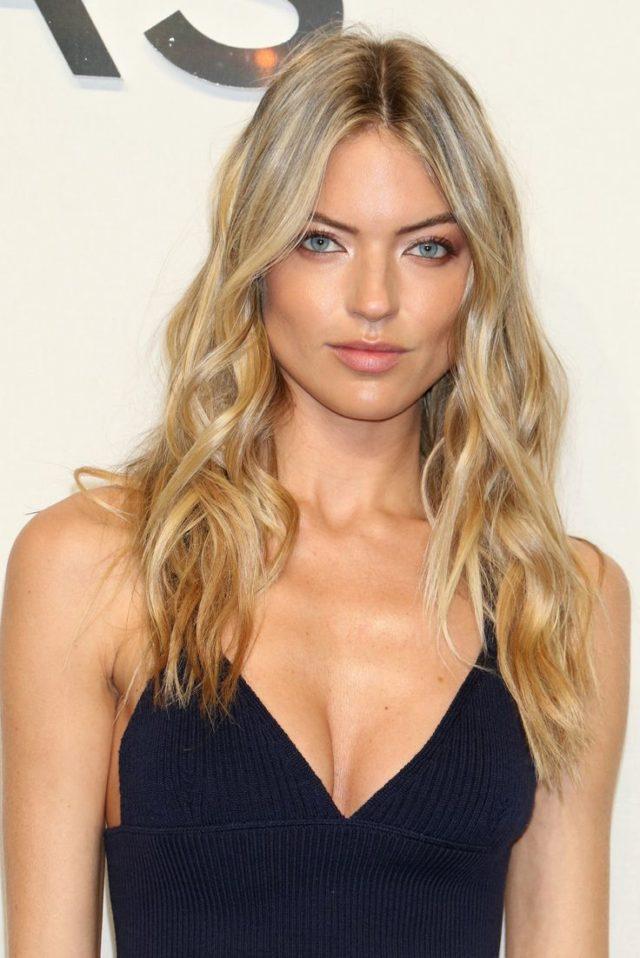 9. Karlie Kloss
Karlie Kloss is one of the most famous supermodels in America at the moment. She has been walking the runway for leading designers and fashion brands since 2005, and has racked up an impressive list of clientele up to today. Apart from being the spokesperson for L'Oreal, Kate Spade New York, and Chanel Coco Noir and covering, she was also a Victoria's Secret Angel from 2011 to 2014. She was also named in the top 30 models of the 2000s by Vogue Paris.
Karlie Kloss isn't just a gorgeous supermodel, she is also an avid programmer! In 2016, she founded "Kode With Klossy", a scholarship program that gave girls the opportunity to learn coding and computer programming.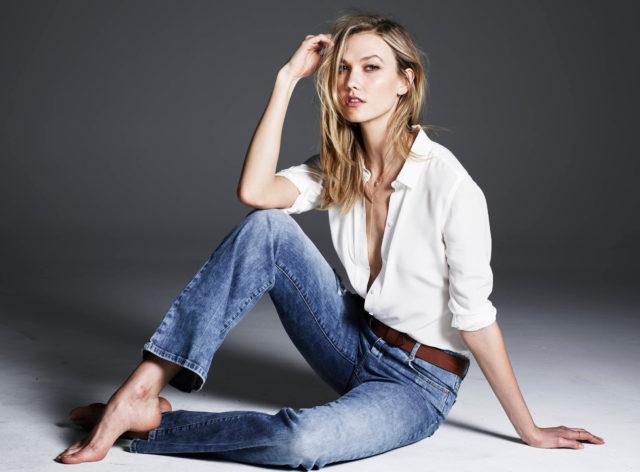 10. Kendall Jenner
Hollywood it-girl Kendall Jenner might have risen to fame off the back of her family's E! Reality show "Keeping Up With The Kardashians", but she's doing pretty well outside the show too. She is an entrepreneur, and also a famous model and social media personality.
Jenner has appeared on multiple magazines including Vogue and Harper's Bazaar. She has also walked the runway for Victoria's Secret and is a brand ambassador for Estée Lauder. Jenner is also one of the highest paid models in the world, debuting at no. 16 on Forbe's list in 2015. She has a massive social media following, and is one of the top 10 most followed people on instagram. People's magazine named her as one of the top 50 most beautiful people in the world.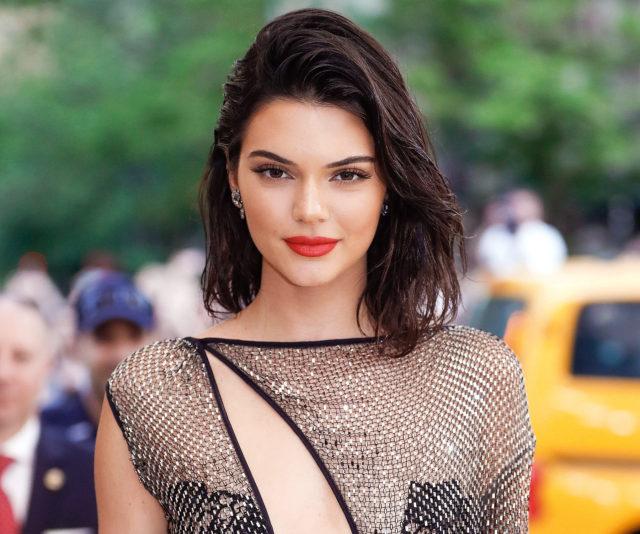 11. Brooklyn Decker
Brooklyn Decker is another "beach babe" best known for her appearances on the Sports Illustrated Swimsuit Issue, including being featured the cover of the 2010 issue. This blonde beauty has legs for days, and is a popular model and actress.
She's worked on advertising campaigns and also modeled for Victoria's Secret's 2010 "Swim" collection, but you might have also spotted her on her cameos on the big or small screen on TV shows and movies like Chuck, Ugly Betty, The League, Royal Pains, Just Go With It, What to Expect When You're Expecting, etc.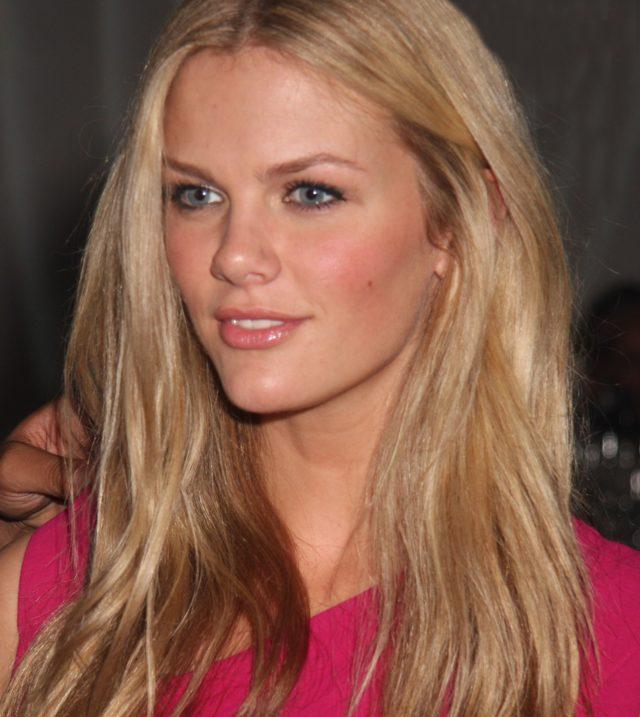 12. Cindy Crawford
Cynthia Ann "Cindy" Crawford is an American model who was named by Forbes in 1995 as the highest paid model on the planet! She is one of the most famous models in American history and this success skyrocketed her into fame worldwide.
While she has worked with many industry giants and been placed on many a "hotties" list, she has also gone on to act in movies and TV, as well as branched out into entrepreneurship. Cindy Crawford was once the ultimate dream American woman, and her trademark was the mole above her lip. Today, she's still as gorgeous as she was 20 years ago and continues to model, do photo shoots, etc.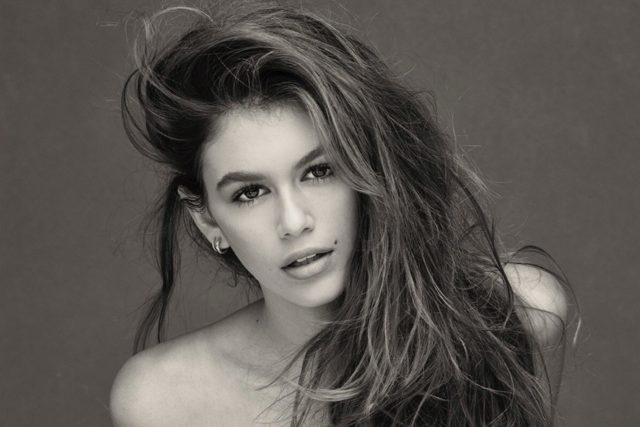 13. Danielle Gamba
Danielle Gamba, a brunette with a killer body is a California girl of a mixed Italian, Spanish, and Irish descent. She was named "International Honey" by FHM magazine when she broke the record by winning the "Hometown Honey" duel for 3 months in a row.
This American model is a former NFL cheerleader for the Oakland Raiders, and also has a B.A. In apparel design from San Francisco State University. She is also a dancer and has participated in the stage production of "The Nutcracker" for the Oakland Ballet as a dancer. Gamba has also appeared in several calendars and music videos.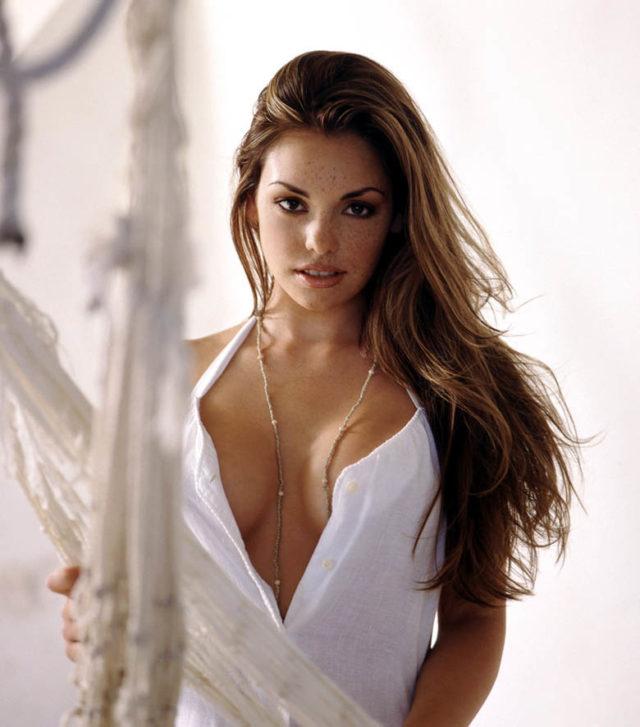 14. Ali Landry
The winner of the Miss USA title in 1996, Ali Landry, is a stunning brunette with a dazzling smile. She is a model, actress and beauty queen, and has appeared in several commercials.
She is best known as the Doritos Girl in the 1998 superbowl commercial, and as her character Rita Lefleur in the UPN sitcom Eve. Landry was also named by People magazine as one of the 50 most beautiful people in the world in 1998.
A trained dancer in jazz, tap and ballet for 15 years, Landry hails from Beaux Bridge, Louisiana. She also enjoys kickboxing and gymnastics. Ali currently lives in Los Angeles with her husband, director Alejandro Monteverde, and their daughter, Estela.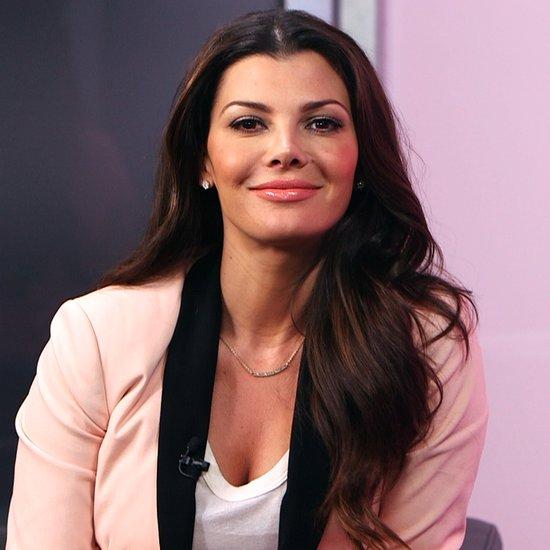 15. Heidi Mount
Heidi Mount is a 29-year Utah-born model with cheekbones that can cut ice and a smoldering gaze that can bring people to their knees. This blue-eyed beauty was scouted at a Britney Spears concert in 2004 when she was only 12 years old! She signed with Ford Models the same year, and then IMG.
When Claudia Schiffer stepped down as the face of Chanel in 2009, it was Heidi that took her spot! She has walked the runway for many international fashion moguls such as Michael Kors, Bottega Veneta, Sonia Rykiel, Versace, and Valentino. Mont has also appeared in advertising campaigns for Chanel, Prada, and Bally. Mount is also a mother, but hasn't let that stop her from pursuing her career.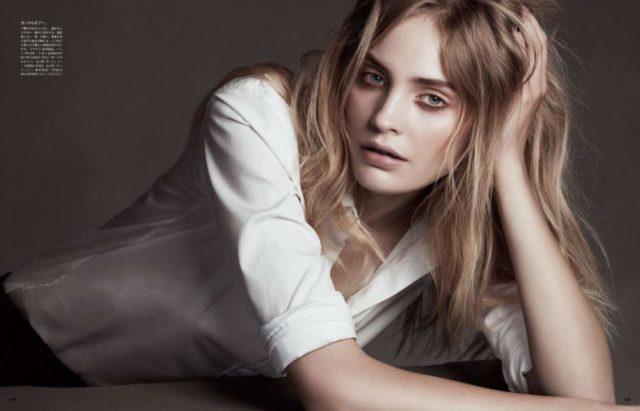 Share On Facebook