5 Most Beautiful Celebs Of Past Era
Today we have Kim Kardashian, Gigi Hadid, Kylie Jenner and some more beautiful girls in the entertainment industry, but we had true glamour girls in the past who brought physical beauty and a gorgeous aura. Let us remember such true cuties of the era here.
1. Carrie Fisher
The American actress and writer Carrie Frances Fisher is widely known for her role in the original Star Wars trilogy (1977-83) and Star Wars: The Force Awakens (2015) as Princess Leia. As a writer the mesmerizing beauty earned fame from her autobiographical novel Postcards from the Edge.
Born on 21 October 1956, the Star Wars cutie had an innocent and beautiful face during her younger age and this is the reason why all the nerds went crazy over her in the era. She dated musician Paul Simon from 1977 until 1983. However, she got engaged to Canadian actor and comedian Dan Aykroyd in 1980, but got married to Simon in 1983. Both divorced in 1984 and dated again.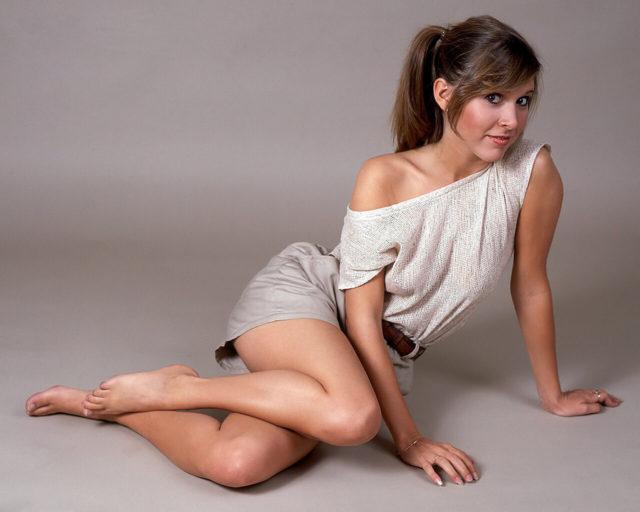 2. Jane Fonda
The American actress, writer, fitness guru, former fashion model and political activist was born in 1937 and is popularly known for some of her best films such as Cat Ballou, Barefoot in the Park, Sunday in New York and Period of Adjustment.
She was hotties in her era, in the '70s, and still looks the same even after her age. She had three marriages and separated from all of them too. In 1965 she wedded French film director Roger Vadim and divorced in 1973. Her second marriage was with activist Tom Hayden, just three days after the first divorce, but the couple too split in 1990. The next year Jane Fonda married cable-television tycoon and CNN founder Ted Turner, but the pair divorced in 2001.